The backcountry staff and a few volunteers recently completed the first NPS patrol of the Tana River.  The Tana is located south of McCarthy and is considered by many boaters to be the epitome of remote whitewater in Alaska.  These are a few photos I took from both the river and an overflight we did a few days prior to the trip.  Shoot me an email if you have questions about running the Tana.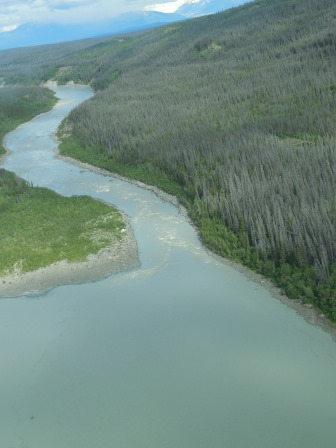 The entry to the canyon section and the first wave train.  A straight forward run down the middle.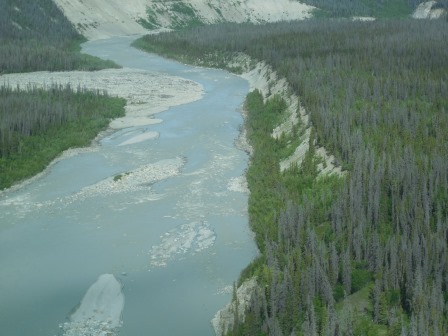 I believe the rapid to the right of the island is On-Ramp, Granitic Creek is beyond the rapid and Freeway is beyond Granitic Creek and around the corner to the right.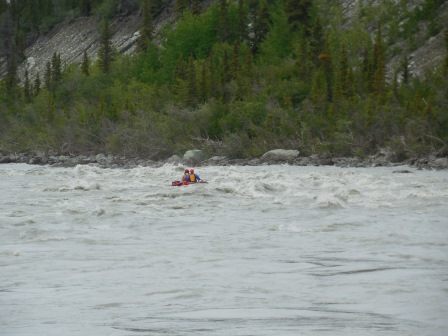 The first boat running On-Ramp.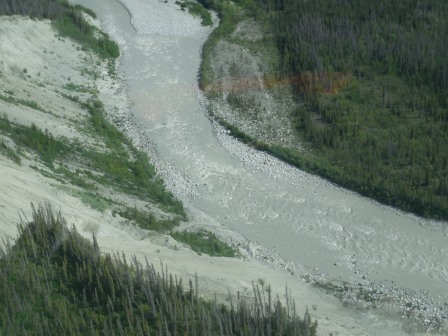 Freeway Rapid, the biggest rapid on the river.  We had a bit of trouble in the large wave in the center of the photo.  It looks like a big "V-wave" and it sort of is...  There is a hole on the right side of the wave which is the logical side to run to avoid the big rock further down.  We made it through but the hole definitely surprised us.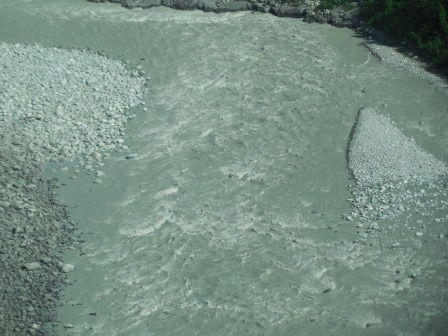 Tubby's Tilt, the last big rapid.  Don't ram the wall!
The Tana was a great patrol!  Its definitely big water and a very committing run because its so remote.  Shoot me a call or an email if you want more beta.