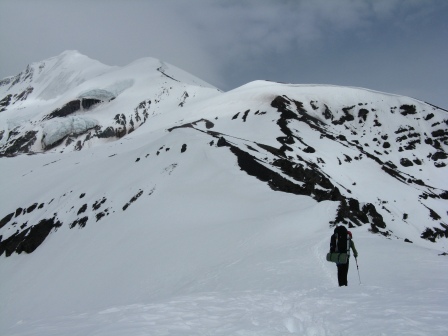 Ranger Evan Olson and two NPS volunteers just returned from a mountaineering patrol on the southwest ridge of Mt Drum.  The patrol made it to about 10,000 ft before being turned back by bad weather.
Mountaineering patrols are conducted to gain familiarity with the climbing route, to assess human impacts to alpine areas, and to contact park visitors. Two groups of park visitors were contacted on this patrol.
The patrol encountered challenging weather conditions throughout the climb with bad visibility and high winds.  The southwest ridge had numerous crevasses right along the ridge crest which made route finding more challenging.