I returned last week from a short backpacking patrol with Ranger Elizabeth Schafer around Donoho Peak in Kennecott. I gained a lot of experience with glacial travel, and the scenery just kept getting more beautiful the farther we hiked.
We began on the Root Glacier Trail, then traversed across the glacier. This included route-finding between ice and medial moraine several times.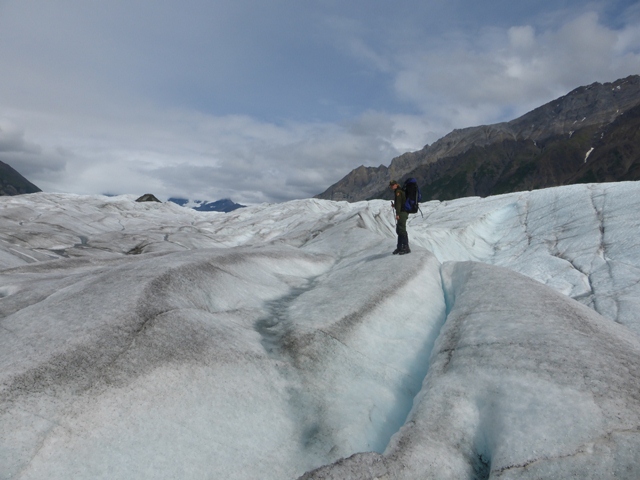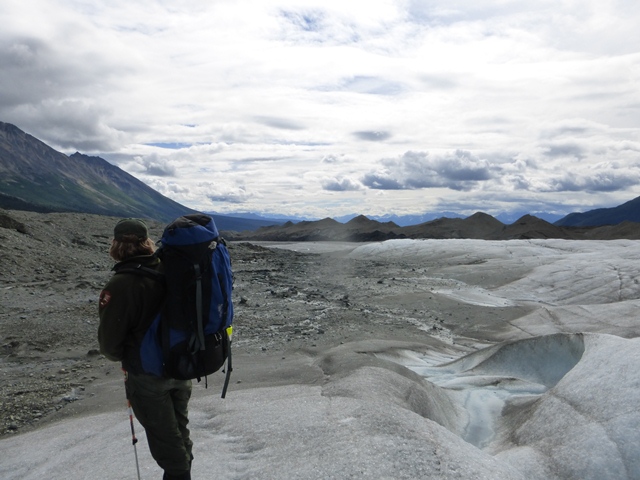 We took a lunch break upon reaching the landmass at the base of Donoho Peak. As we ate, we spotted some movement below us on the glacier we had just crossed. It turned out to be a mother black bear and her baby. We were amazed to see how quickly they could move across the glacier, while it takes people so much effort and equipment!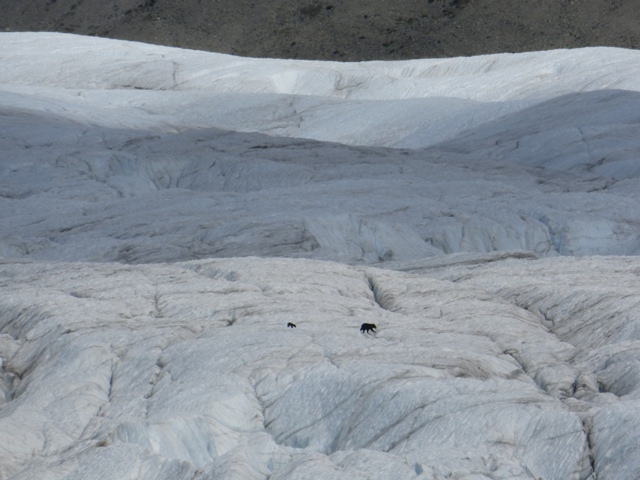 We shared this sighting with a couple of visitors camping at the bottom of the basin. They were nervous about encountering more bears, but we reminded them of all their bear safety tips and continued on our way. After squeezing our way through lots of willow, we arrived at Lower Donoho Lake.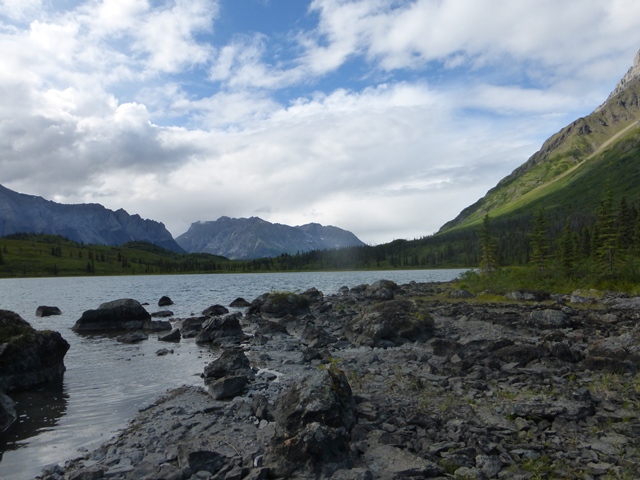 Next we reached Upper Donoho Lake and were rewarded with a great view of the Gates Glacier and its moraine.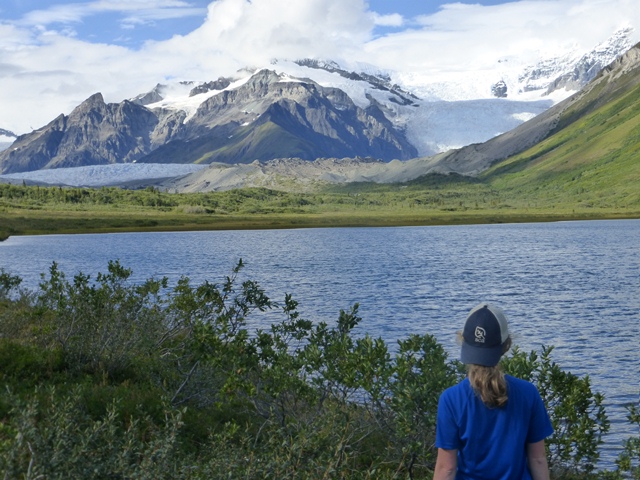 There was a guided group camping at lake, so we chose a tent site farther into the moraine, beside a hidden blue glacial lake.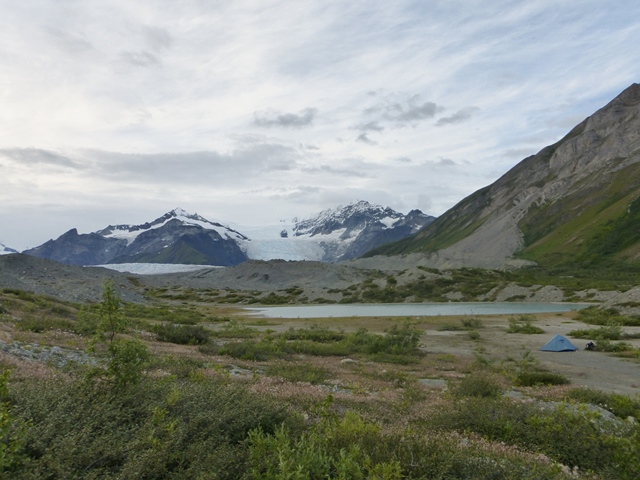 Rather than hiking back out the way we'd come, we decided to make a loop. We found a route across the Gates Glacier and merged onto the "Kennecott Highway," swinging around Donoho and taking the Kennecott Glacier all the way back to where we started.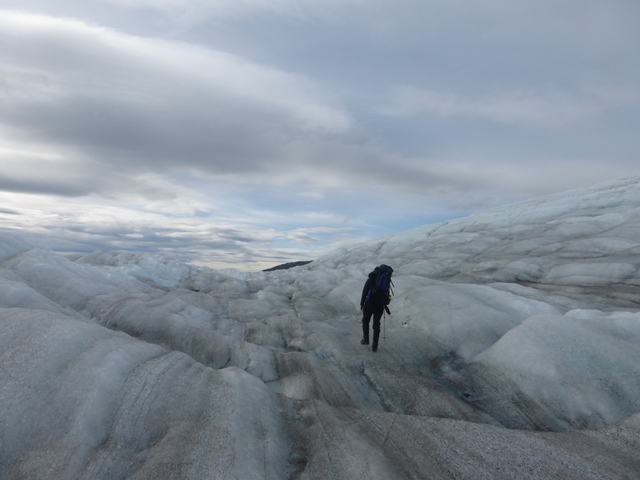 It was great to be able to work with another backcountry ranger and see how Elizabeth interacts with visitors and deals with issues. Rangers here work so hard to keep the land wild and free of human impact! This was also my last patrol of the season, so I spent time reflecting on the end of summer. Although I'm sad to be leaving soon, I am excited to take the lessons I've learned from the backcountry of Wrangell- St. Elias with me on my journey.