We just finished a river patrol down the Copper River from Chitina to Cordova.  This river patrol was a nice mix of park staff, volunteers and representatives from other agencies.  The weather for the first couple of days was cloudy and rainy but as we got closer to the coast it cleared off and we had excellent views of Miles Glacier, Childs Glacier and the high peaks just north of the Copper River Delta.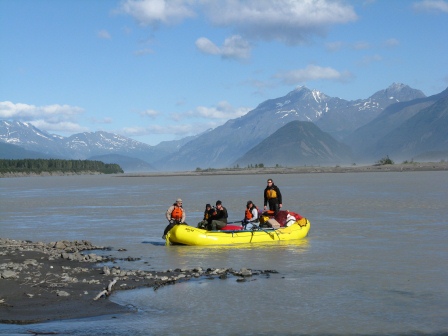 Winter isn't too far off and the fall colors have definitely started.  We had frost on our tents several mornings.  The water level on the river was down but that is to be expected this late in the season.  We were lucky and had down river winds as we passed through the Bremner sand dunes area.  This area is well known for upriver winds and lots of blowing silt.  We still had to deal with the silt but at least the winds were pushing us in the right direction.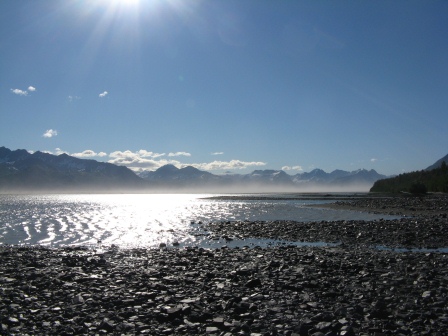 The Childs Glacier is one of the highlights of a float down the Copper River.  The river cuts right along the face of the glacier and ice regularly calves off into the river.  We stopped just upstream from the glacier and watched the glacier before continuing downstream.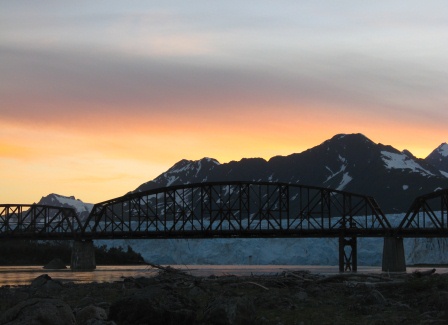 This patrol was an excellent opportunity for park staff to become more familiar with one of the more popular float trips in the park and also to evaluate use levels and impacts along the route.  The mixture of folks from many different backgrounds provided for spirited discussions around the fire pan each night.