My last patrol of the season was a river patrol down the Copper River from Chitina to Flag Point near Cordova.  The patrol went smoothly although the logistics were pretty daunting.  I was standing at the put in, talking on my cellphone trying to sort out a shuttle that had fallen through, not a great way to start the trip.  We had folks from three different divisions and volunteers on the patrol.  We saw lots of bears and lots of rain but the nicest day we got was down at Childs Glacier a really beautiful spot.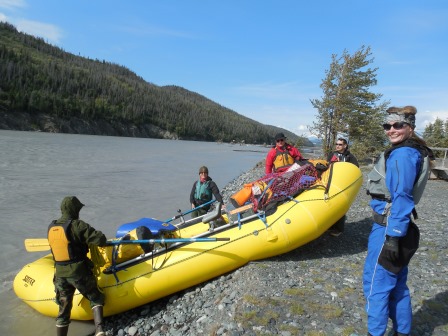 Getting the boats in the water at Chitina.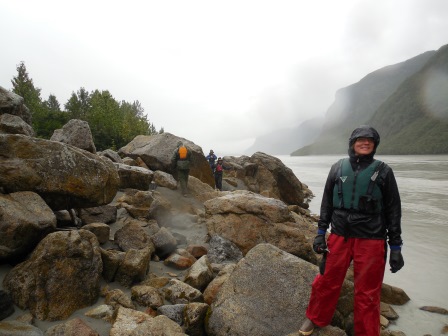 Scouting at Abercrombie Rapids.  The rapids were really straight forward but there were a lot of bears in the area.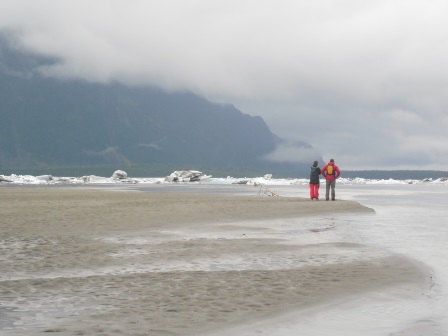 As we approached Miles Lake we realized there was A LOT of ice in the lake.  One of the channels of the river ran through a huge blockade of ice creating a massive strainer.  We managed to pull out of that main current and missed the blockade.  We pulled out on this sandbar to figure out what to do next.  We ultimately decided to tuck in behind the sandbar and slowly navigate through the ice where there was little or no current.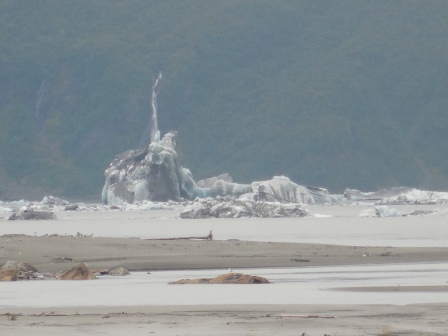 The ice was from Miles Glacier.  The last time I was down this way there was very little ice in the lake.  Some of the icebergs were enormous.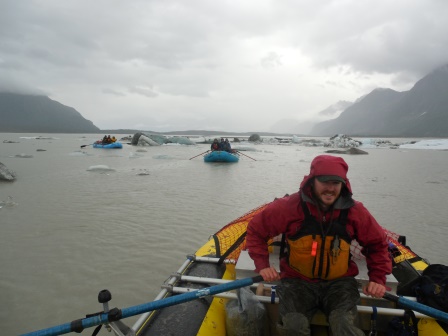 Slowly making our way through the ice choked lake.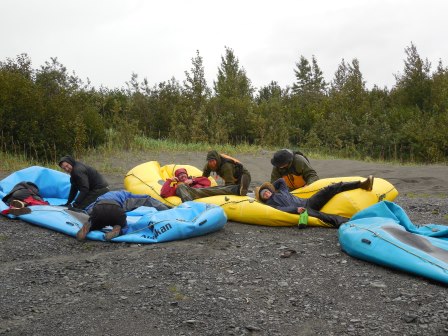 Deflating the rafts at the takeout.  The logistics were daunting but we had a great crew and an excellent patrol down the Copper River.