Matthew Emht and I recently completed a backpacking patrol from Chisana to Nabesna that traveled up Cross Creek and then down Nikonda Creek.  We did a similar patrol last year that traversed this same mountain range but we were further to the north.  Last year we had to really push hard every day because our flight in had been delayed and we had fewer days to complete the route.  This year the major challenge was descending Nikonda Creek.  We had scouted it from the air and knew it would be full value but its difficulty vastly exceeded both of our expectations.
We used packrafts to float down the Chisana River to the confluence with Cross Creek and then spent several days hiking up Cross Creek to the Cross Creek Glacier.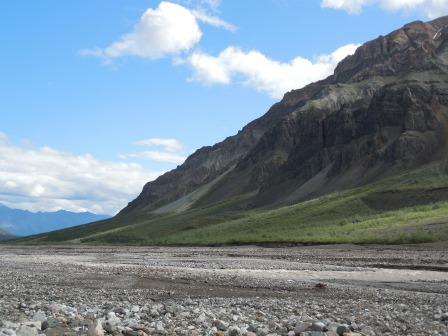 Cross Creek looking back towards Chisana.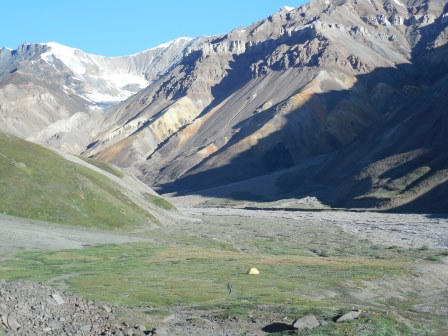 Beautiful tundra bench above the Cross Creek Glacier.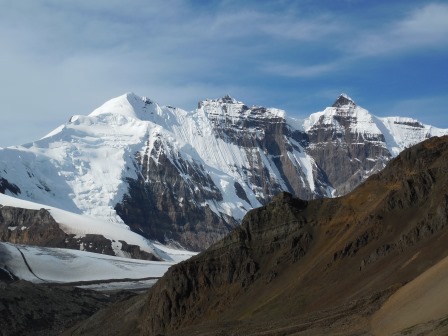 Peaks above Cross Creek Glacier.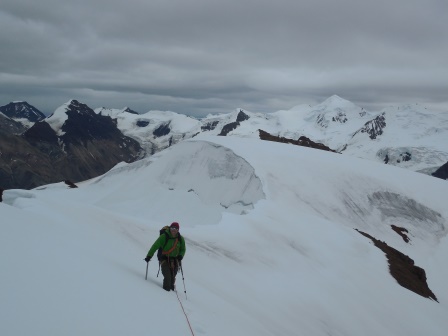 Ranger Emht slogging up the summit ridge.
Once up on the glacier we took a small detour and climbed Peak 9400'.  The snow conditions were pretty soggy and not ideal.  We also found more cracks in the glacier than expected.  After climbing the peak we crossed through a spectacular pass and headed down the Nikonda Glacier.  We camped near the toe of the glacier.  The following day was without any doubt one of the biggest beat downs I've taken on a backpacking trip.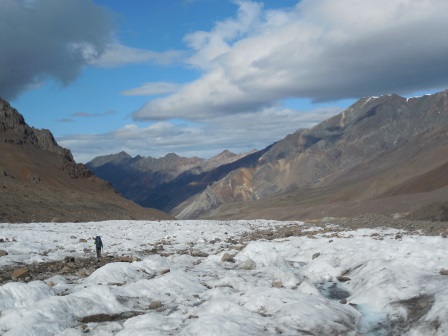 "This isn't so bad...  How bad could it really be down there?"
We tried to follow the creek until the water got too deep and the walls were too narrow.  We climbed up a steep and loose scree slope to get out of the bottom of the creek.  We side-hilled for a while until a cliff band forced us back down to the creek.  We crossed the creek a couple times until another choke point forced us to back track and climb out of the other side of the creek.  Up the hillside, then more sidehilling and then back down to the creek.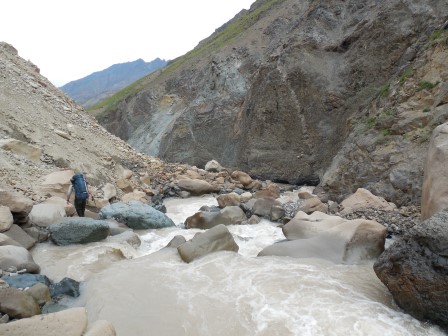 The canyon starts to tighten up.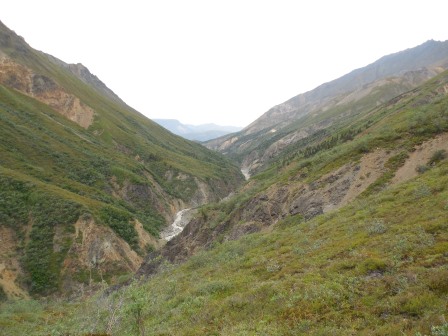 Looking down Nikonda Creek after climbing out of the canyon again.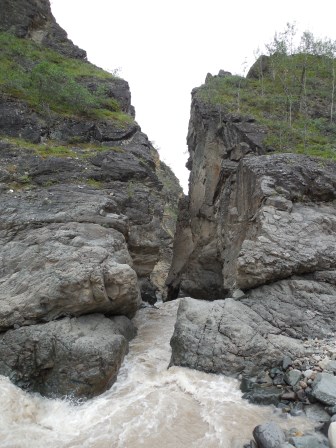 Definitely have to walk around this too.
This process repeated itself at least three more times before we finally reached the mouth of the creek around six o'clock in the evening.  We continued downstream for a couple more miles to the Orange Hill public use cabin. I think in the end it took us 11 or 12 hours to hike seven miles and the last 3 miles were pretty easy.   I will never go back into Nikonda Creek without a really, really good reason.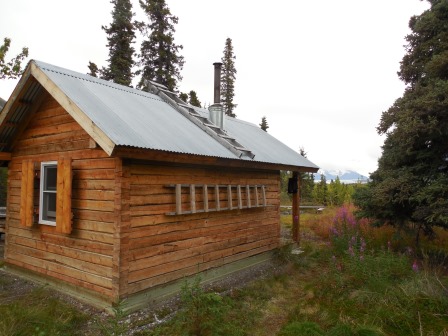 We put in on the Nabesna River in the morning and floated down to the Reeve Field Trail.  We hiked the trail back to the Nabesna Road.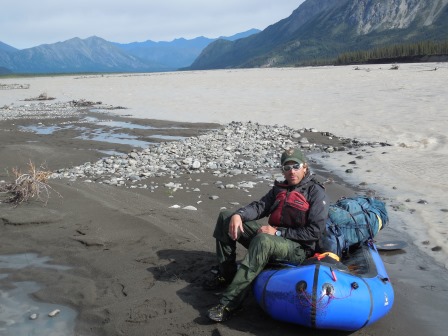 Floating down the Nabesna River.