Educational Resources
---
Adventurous, ambitious,  persistent, and dedicated. These were some of the qualities that made up the character of Orville and Wilbur Wright. Looking for a way to share their story? Think of national parks as off-site classrooms! Wright Brothers National Memorial is a great place to learn about not only the men behind the machine, but the history of aviation and the American spirit. 

As an educator there are many ways to bring the Wright brothers story to life. Visit the park on a field trip and stand where man first flew. Or use a in classroom lesson plan from our available lesson materials. 

Looking for more information on the Wright brothers? Check out our reading list, or explore our website to find a variety of educational opportunities.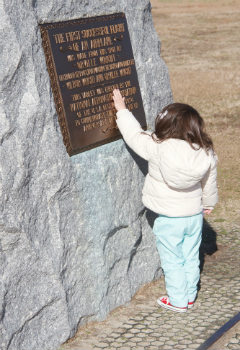 Last updated: August 14, 2018