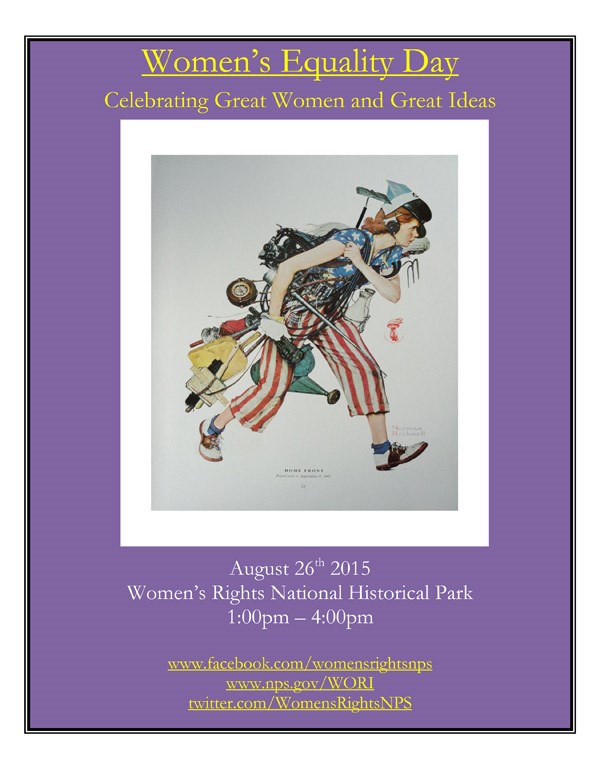 Beyond Women's Equality
An interactive museum tour which will explore the park exhibits and engage in classic consciousness raising about gender equality(and beyond!), historically and today.
Location: Begins at Visitor Center Front Desk, 136 Fall Street, Seneca Falls, NY
Dr. Darla Shaw as Eleanor Roosevelt
A first person performance which will provide visitors a glimpse into Mrs. Roosevelt's life and personality.
Location: Guntzel Theater in the park Visitor Center, 136 Fall Street, Seneca Falls, NY
Eleanor Roosevelt and the Fight for Civil Rights
A presentation about Mrs. Roosevelt's belief in human and civil rights and her use of her position as the First Lady to help ensure these rights.
Location: Guntzel Theater in the park Visitor Center, 136 Fall Street, Seneca Falls, NY
*All these special programs are offered free and open to the public