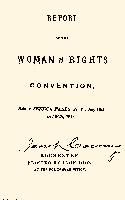 1. Start your visit to the park in the visitor center, 136 Fall Street. There is another visitor center for the Seneca Falls Heritage Area at 89 Fall Street.
2. View our current Schedule of Programs here.
3. There is no charge for any of our programs or to enter the visitor center.
4. The park buildings are surrounded by the villages of Seneca Falls and Waterloo. Watch carefully for signs or take note of the address of the park building you'd like to visit.
5. The visitor center is staffed Wednesday-Sunday from 9:00AM - 5:00PM. The other historic buildings in the park are not. Access to the interior of these additional historic buildings is limited to ranger guided tours only. Check at the vistor center for these tour/access times.
6. While there are no resturants in the park, there are several within walking distance. Banks, service stations, and medical facilities are within walking distance or less than a mile away.