Resolutions Revisited
The Declaration of Sentiments written for the 1848 Seneca Falls Convention declares a list of grievances similar to those of the Declaration of Independence. Explore and discuss these grievances, deeply rooted in the resolute and principled beliefs of the time with Dr. Melinda Grube and park staff at Women's Rights National Historical Park.

This series will take place on six Saturdays from December to June. Each session will be held in the theater located on the first floor of the Women's Rights National Historical Park Visitor Center. Sessions begin at 2:00 P.M. No pre-registration is required. Participation is encouraged!
Schedule of Events

December 1, 2018: Context and History
Get an overview of the planners and participants of the 1848 convention, review the convention schedule, and begin discussing the sentiments and resolutions of these reformers in 1848.

February 23, 2019: The Preamble and the Enlightenment
Review the overview and then dive into the Preamble of the Declaration of Sentiments and discuss the how Enlightenment thought influenced the world of Elizabeth Cady Stanton and her peers.

March 30, 2019: Politics and Voting
Discuss women's rights in politics and the politics of voting in 1848 and today.

April 27, 2019: Marriage and Property
Look at how marriage and property laws affected woman in the 1840s, and the way women's rights reformers addressed this critical issue.

May 18, 2019: Education and Work
Discuss how women's rights reformers demanded equality in education and in the workplace.

June 15, 2019: Religion and Morality
Discuss the role of religion and morality in the lives of early reformers and the influence that religion and morality has had on the demands these reformers made.

(Note: The schedule for this series has been updated since the lapse of appropriations in January 2019.)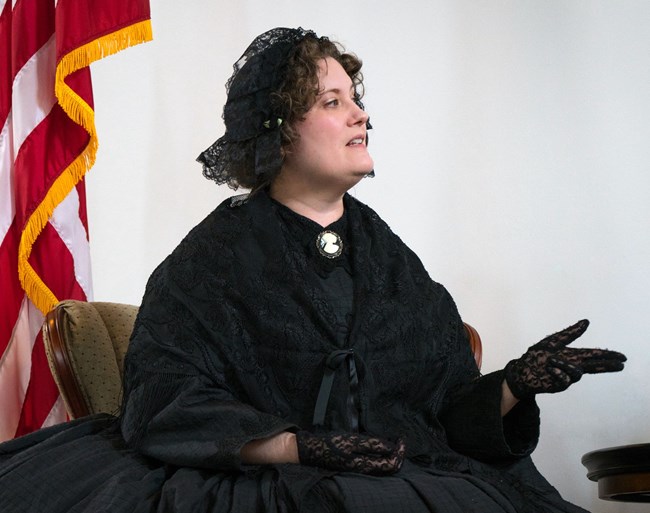 About Dr. Melinda Grube
Melinda Grube, PhD, a descendant of a Seneca Falls abolitionist family, has followed an educational path inspired by women's rights history. Dr. Grube is an adjunct lecturer of history at Cayuga Community College and has portrayed Elizabeth Cady Stanton for educational programs, lectures, and events in Seneca Falls and throughout New York State for more than a decade.
Last updated: February 23, 2019