Convention Days 2022
Convention Days returns in person
July 15, 16 and 17, 2022.
Women's Rights National Historical Park (NHP) is pleased to announce Convention Days 2022: Abolitionist Roots of the Women's Rights Movement, a combination of in-person and online programming held July 15-17,2022.
Convention Days has been a signature event in Seneca Falls for many years. This annual event allows visitors to engage with women's history, focusing on the revolutionary 1848 Seneca Falls Women's Rights Convention through art, storytelling, speakers, and special programming. The event will return to an in-person event in 2022, as well as virtual programs for those who wish to participate remotely.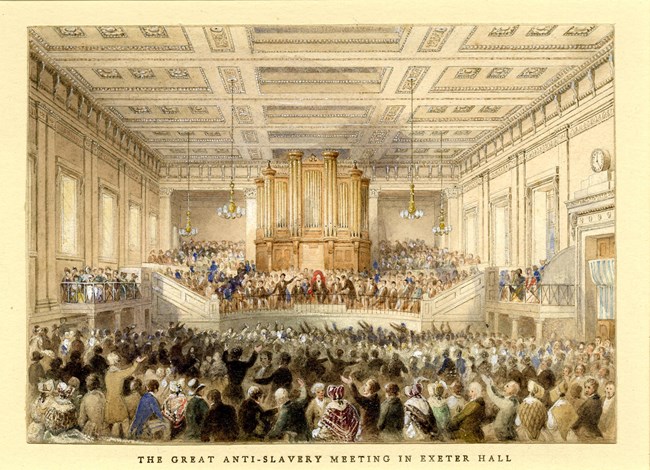 Abolitionist Roots of the Women's Movement
Many early Women's Rights activists were first involved in the Abolition movement. As Abolitionists, they fought for the emancipation of enslaved people and argued for the rights of personal freedom, fair pay for equal work, citizenship, access to education, and suffrage. In tackling these thorny subjects in the context of institutional slavery, many activist further realized that women's rights were also limited in these spheres.
Many suffragists opened their homes to the Underground Railroad, escaped slaves, and free people of color. Many believed that it was not just women who needed equality of rights, but all people, regardless of sex, gender, color, or religion deserved the same opportunities in the "pursuit of happiness" promised by the United States Constitution.
Abolition helped many reformers find the voice, strategies, and allies they would employ in other movements. At the 1840 Anti-slavery convention in London, Lucretia Mott and newlywed Elizabeth Cady Stanton were among women who were not permitted to participate or speak their mind against the subject of slavery. Mott and Stanton vowed to hold a convention on women's rights. It took some time for fate to bring the women together again, but along with Jane Hunt, Maryann M'Clintock, and Martha Coffin Wright, they organized the first convention in the United States dedicated to discussing the rights of women in 1848 in Seneca Falls, New York.
The Abolition movement is where many women learned how to participate in activism and share their beliefs with the world. It is also the cause where many women built the networks they would then leverage to spread their demands for equal education, property rights, dress and labor reform, food safety, the right to vote, and overall equal standing under the law.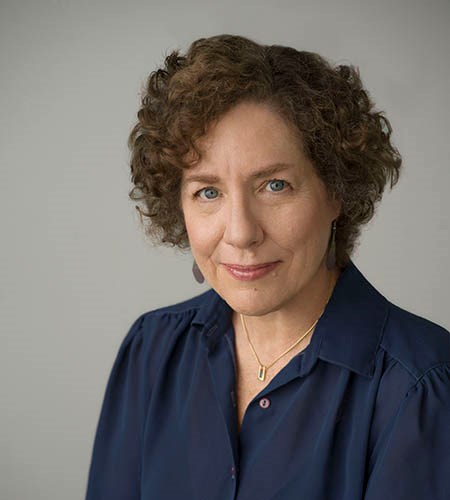 Keynote Speaker: Elaine Weiss
Elaine Weiss is a Baltimore-based journalist and author, whose feature writing has been recognized with prizes from the Society of Professional Journalists, and her byline has appeared in many national publications.
Elaine's most recent book,
The Woman's Hour: The Great Fight to Win the Vote
(Viking/Penguin) has won critical acclaim from the New York Times, Wall St. Journal, Christian Science Monitor, and The New Yorker, hailed as a "riveting, nail-biting political thriller" with powerful parallels to today's political environment.
The Woman's Hour
was a GoodReads Readers' Choice Award winner, short-listed for the 2019 Chautauqua Prize, and received the American Bar Association's highest honor, the 2019 Silver Gavel Award.
Elaine is a frequent media commentator on the themes of women's political organization and modern voting rights, with recent interviews on NPR's All Things Considered, CBS Sunday Morning, and PBS American Experience.Her next book,
Spell Freedom
, will be published by One Signal/Simon & Schuster.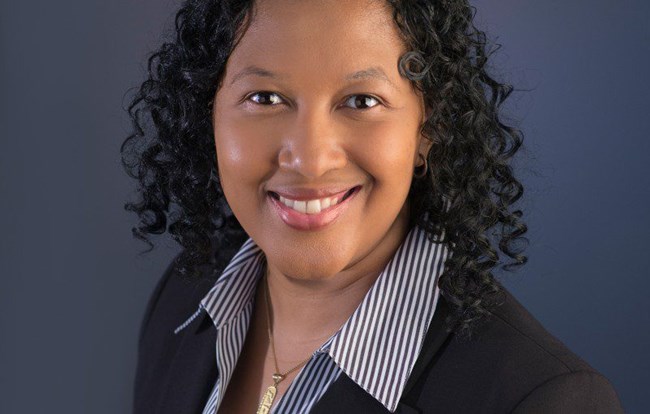 Special Presenter:Janell Hobson
Janell Hobson is Professor of Women's, Gender and Sexuality Studies at the University at Albany, State University of New York. She is the author of
When God Lost Her Tongue: Historical Consciousness and the Black Feminist Imagination
(Routledge, 2021),
Venus in the Dark: Blackness and Beauty in Popular Culture
(Routledge, 2005, 2nd ed. 2018), and
Body as Evidence: Mediating Race, Globalizing Gender
(SUNY Press, 2012). Hobson is the Routledge book series editor of "Subversive Histories, Feminist Futures." She also edited two volumes,
The Routledge Companion to Black Women's Cultural Histories
(Routledge, 2021) and
Are All the Women Still White? Rethinking Race, Expanding Feminisms
(SUNY Press, 2016).
Hobson is a contributing writer to
Ms.
Magazine, as well as various online platforms. She also guest edited special volumes on Harriet Tubman and slavery in popular culture. She was selected as a Community Fellow for 2021-2022 at the University at Albany's Institute for History and Public Engagement, which supported her guest editing of the Harriet Tubman Bicentennial Project with
Ms.
Magazine for the Tubman Bicentennial in 2022.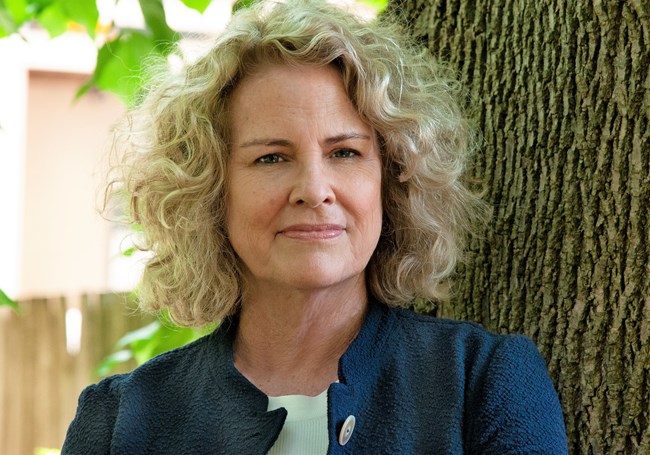 Special Presenter: Kate Clifford Larson
Dr. Kate Clifford Larson is a best-selling author of acclaimed biographies including
Bound for the Promised Land: Harriet Tubman, Portrait of an American Hero
. Her latest book,
Walk With Me: A Biography of Fannie Lou Hamer
, was one of Kirkus Review's Best of 2021. An award-winning historical consultant, Larson has worked on feature film scripts—including Focus Features'
Harriet
starring prize-winning Cynthia Erivo—documentaries, museum exhibits, and public history and tourism initiatives including Maryland's Harriet Tubman Underground Railroad State and National Monument and Park, the Harriet Tubman Underground Railroad Byway, and the Harriet Tubman Home and National Historical Park in Auburn, NY. A frequent guest on local, national, and international media outlets, Larson is a Brandeis University Women's Studies Research Center Scholar.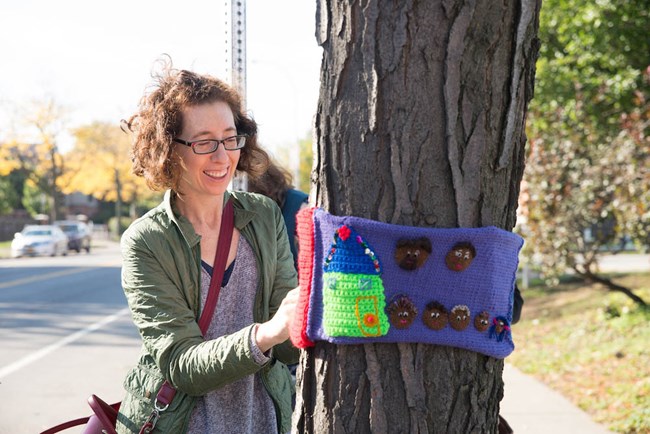 Crafting Dissent, Crocheting Activism:
Interactive Talk and Craft Workshop with Hinda Mandell
Saturday, July 16. 2:00 to 4:00PM
*Registration Required. Limited spots available*
What purpose can craft activism serve as an agent of social change? Can craft as activism actually move the needle forward on social progress? Join editor, writer, and maker Hinda Mandell to exlore the answers to these questions. Based on the the book, Crafting Dissent: Handicraft as Protest from the American Revolution to the Pussyhats (Rowman & Littlefield, 2019), Mandell will demonstrate how craft has been used as a subversive tool to push back against oppressive and harmful policy and social norms.
Following the talk we will get crafty through crochet, and honor the bicentennial of Harriet Tubman and the legacy of fellow Abolitionists and Suffragists by creating a yarn-likeness of them. Each participant will craft "crochet emojis" of Abolitionists and Suffragists of their choosing. Participants will also have the chance to crochet an applique of "Bloomers" in honor of Amelia Bloomer, and in tribute to women's mobility and publishing. Together, we will celebrate the power of craft as a change-agent and as a political tool!
All craft materials and tools will be provided, although participants are welcome to bring favorite craft elements, or their own crochet hooks, if they choose. Basic knowledge of (single) crochet in the round is helpful, but those without crochet experience are warmly invited to learn and participate. The talk and workshop is targeted for ages teen through adult.
*To register, send your name and adress to
WORI_education@nps.gov
. Use "Craftivism Workshop" in the subject line.

Virtual Workshop: Writing for Empowerment
Sunday, July 17. 1:00 to 5:00PM
*Registration Required. Limited spots available*
In the tumultuous times that we currently live in, it can be hard for us to feel that we have the ability or the opportunity to make the world any better. Our park's mission, is to preserve the work of suffragists as an example of what can be achieved by real (imperfect) people, when they believe in something. This is an opportunity for our visitors to feel empowered in their own lives.
In partnership with the Seven Valleys Writing Project, we are please to offer an opportunity for virtual visitors to explore how empowering writing can be. Throughout the 4-hour session, participants will have an opportunity to try writing personal narrative, poetry, and persuasive writing as a means to explore identity, experience catharsis, and ponder ways to support personal values into something impactful.
To register, send your name and email address to
WORI_education@nps.gov
. Use "Writing for Empowerment workshop" in the subject line.
Last updated: January 9, 2023