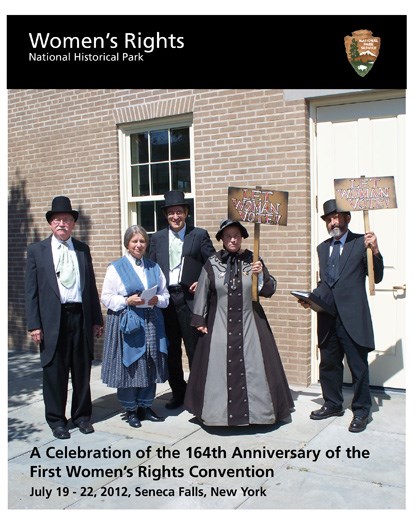 View or Print the official 164th Anniversary Program here.

We are busy making plans for the celebration of the 164th Anniversary of the First Women's Rights Convention. This year the park's events will begin on Thursday, July 19th and continue through Sunday, July 22nd, 2012.

Several area museums are offering programs too. For a listing of these events - go to the village of Seneca Falls webpage for the entire Convention Days Schedule.
Park events are listed below, so check them out, make your plans, and join us!

Watch for our Facebook updates.