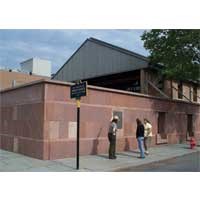 We are busy planning living history programs, walking tours, and illustrated programs to celebrate the 161st Anniversary of the Seneca Falls 1848 Woman's Rights Convention.
The anniversary events will take place on Saturday, July 18, Sunday, July 19, and Monday, July 20, 2009.
Check here often for the latest information on program schedules.