Nature & Science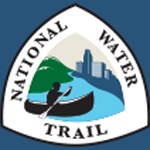 Get Back to Nature
Explore the waterways that connect Seneca Lake, Cayuga Lake, and the Erie Canal to Seneca Falls and Waterloo.
During the summer season the park offers Ranger guided kayak tours of the Cayuga-Seneca Canal. The kayak tours are suitable for kayakers of all levels and offer an excellent opportunity for both adults and children to explore the region's waterways.
Go here for more information on the park's water trail activities and the National Water Trails webpage.
For more information, send us an email.
Last updated: February 26, 2015