Lesson Plan
The Measure of a Man or a Woman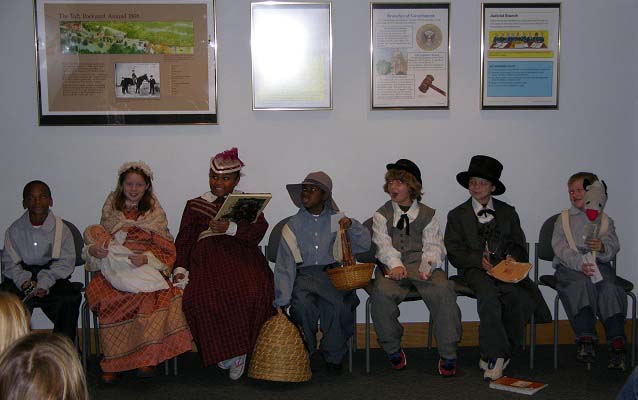 Grade Level:

Third Grade-Fifth Grade

Subject:

Social Studies, Visual Arts

Duration:

45 minutes

Group Size:

Up to 36

Setting:

classroom

National/State Standards:

Government: Benchmark A Grade Level Indicators: 3.1, 5.1, 5.2
Citizenship Rights and Resposibilities: Benchmark B - Grade Level Indicators: 3.3, 4.2, 4.4
Overview
This lesson will help students to re-live the early years of William Howard Taft and his family as well as, explore the Taft family's values practiced in their household.
Objective(s)
Define how we "measure up" to certain standards in our society such as family, friends, and our personal self - accomplishments.
Compare/Contrast their family lifestyle to William Howard Taft's family lifestyle.
List two reasons why it is important to protect and preseve national park resources.
Background
This program consists of seven students dressing up into period clothing costumes and role - playing William Howard Taft and his family while the other students in the audience are reporters, who interview the Taft's about living in Cincinnati during the 1850's and 1860's.
Materials
Victorian - Era props or costumes to represent William and his family.
Last updated: April 10, 2015