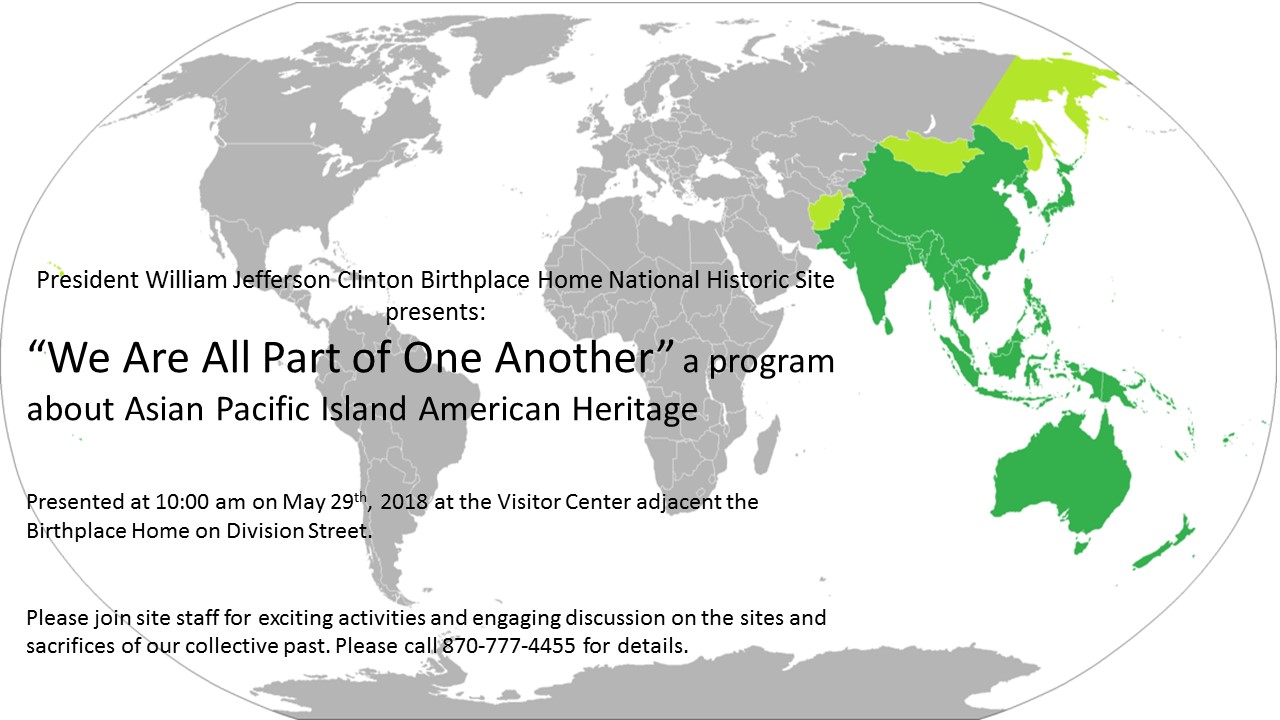 News Release Date:
May 16, 2018 In celebration of Asia Pacific Islander American Heritage Month Park Rangers are presenting a program centered around this year's theme of "We Are All Part of One Another". The program will highlight the countries in the Asia-Pacific and the National Park Service units that focus on the trials, tribulations and triumphs of Asia Pacific Islander Americans. 
The program will begin at 10:00 a.m.. on Tuesday May 29, 2018 and should last an hour. 
There is no fee for the event and it is open to the public. 
For more information contact 870-777-4455.