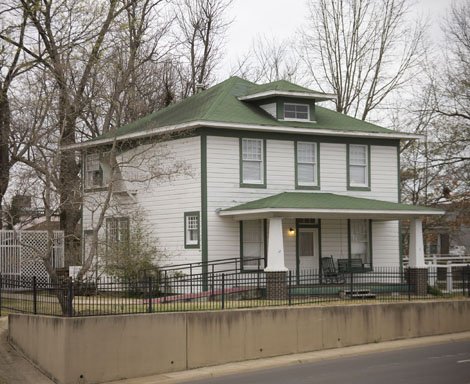 The National Park Service (NPS) is preparing a Cultural Landscape Report and Environmental Assessment (CLR/EA) to identify key landscape resources at President William Jefferson Clinton Birthplace Home National Historic Site (the site) and provide schematic recommendations for protecting the site while accommodating visitor use.

The purpose of the proposed action is to guide management, treatment, and use of resources at the site. Treatment recommendations would focus on specific components of the landscape to assist the NPS in managing the historic property, provide support for neighboring landowners interested in preservation, and establish a foundation of information that will assist in the development of an interpretive program at the site.

The proposed action is needed at this time to provide park staff with a detailed plan that supports cultural resource management in accordance with NPS planning and management policies. The site is also in need of guidance for providing necessary visitor services, including accessibility, while minimizing impacts on the cultural landscapes. The site, which was established as a unit of the national park system in December 2010 and dedicated in April 2011, is still relatively new. As such, plans/policies for management of site resources have not yet been established.

The NPS is currently in the scoping phase of the project and is encouraging public input. Scoping, the first step in the planning process, is an information gathering process, and public comments are crucial to defining the issues and concerns to be addressed in the CLR/EA. To share your thoughts, ideas, and concerns with us, we encourage you to comment electronically through this website. The public will also have an opportunity to comment on the CLR/EA when it is released.

Before including your address, phone number, e-mail address or other personal identifying information in your comment, you should be aware that your entire comment--including your personal identifying information--may be made publicly available at any time. While you can ask us in your comment to withhold your personal identifying information from public review, we cannot guarantee that we will be able to do so.

For more information, please contact the park superintendent at 870.777.4455 or email us.