Backcountry Camping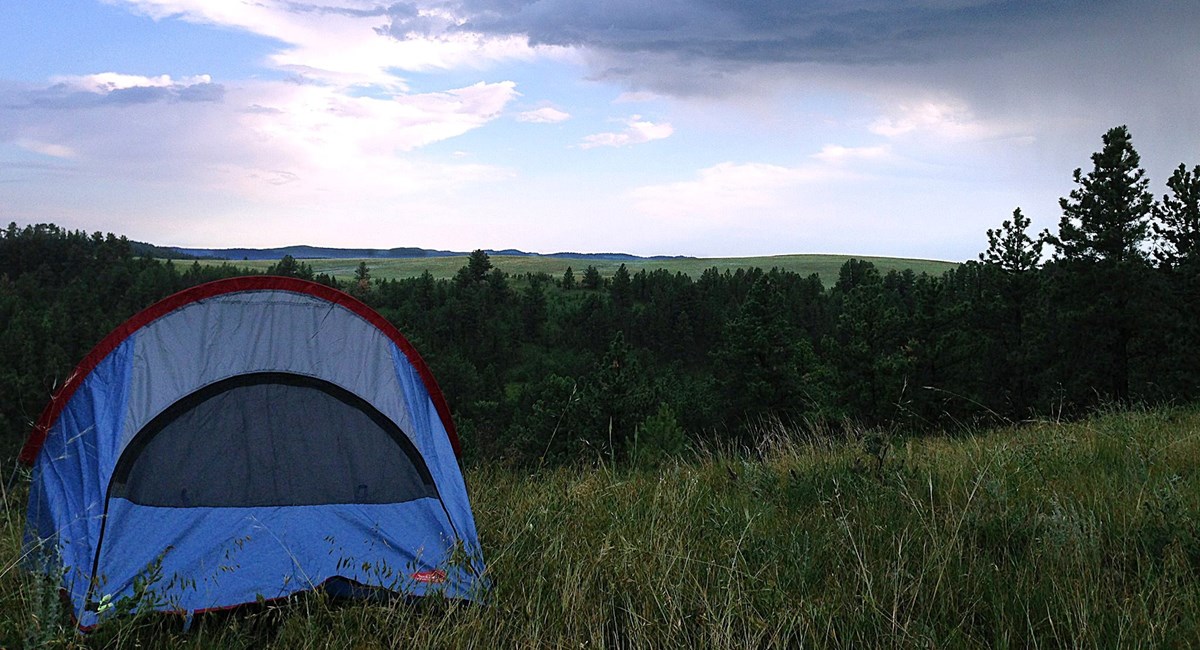 Backcountry camping is allowed only in the
northwest area of the park
. This area, north of Beaver Creek, east of Hwy. 87, south of NPS 5 and west of Highland Creek Trail, holds several different habitats - prairie, forest, and riparian - each with a variety of plants and wildlife. Several marked trails wind through that section of the park. Off-trail hiking is allowed here and throughout the park, as well.
A free permit is required for all backcountry camping.
Permits are issued at the visitor center. At this time, permits are located on a bulletin board in front of the visitor center. Please follow all instructions attached to the permit.
Please call the visitor center if you have any questions: (605) 745-4600
Regulations
All backcountry campsites must be at least 1/4 mile from and out of sight of any road. Campsites also must be 100 feet (33 meters) away from any trail or water source.
Please practice Leave No Trace principles during your visit. Pack out all items you bring in with you.
Carry all the drinking water you will need as there are few water sources in the park. Boil or filter any water obtained in the backcountry.

Open fires are not allowed. Use self-contained fuel stoves for cooking in the backcountry. Wildfire threat is moderate to extreme most of the year.

Be aware of your surroundings and wildlife at all times. Bison may appear tame but are unpredictable and may charge without warning.
Do not disturb or remove plants, wildlife, antlers or bones, or any other cultural or natural feature.
Pets, bicycles, and motorized equipment are not allowed in the backcountry.
Last updated: July 21, 2020