Wildflowers - Small Soapweed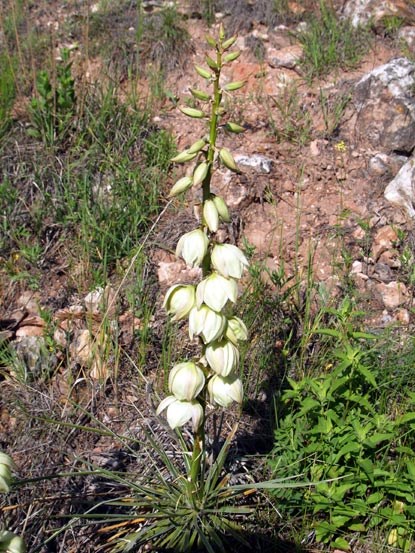 The small soapweed is a member of the agave family. It blooms in May and June. Stiff blade-shaped leaves encircle the flower stalk, which is 1 to 4 feet high and covered with nodding green/white flowers. It has stiff, swordlike leaves and grows mostly on well-drained hillsides in mixed grass prairie.
The small soapweed's flowers are pollinated only by the yucca moth, whose larvae in turn feed on the plant's fruit. This is an example of commensalism.
American Indians in the Plains and Southwest used the leaves for basket weaving and juice from the root, when boiled and mashed, as soap.

Last updated: April 10, 2015