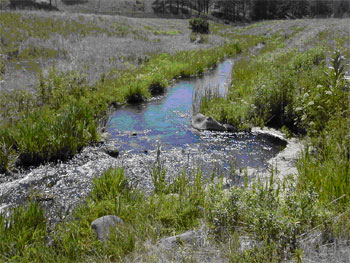 Globally Imperiled Vegetation
Two vegetation community types occurring at Wind Cave National Park, Western Great Plains Streamside Vegetation and Cottonwood/Wolfberry Floodplain Woodland, are considered to be globally imperiled.
This riparian vegetation type often occurs in a mosaic of small patches. Two examples are the Highland Creek riparian area, from the north park boundary downstream to where the creek dries up most years, and the Beaver Creek riparian area between the west park boundary and the High Bridge on Route 87.