All Other Birds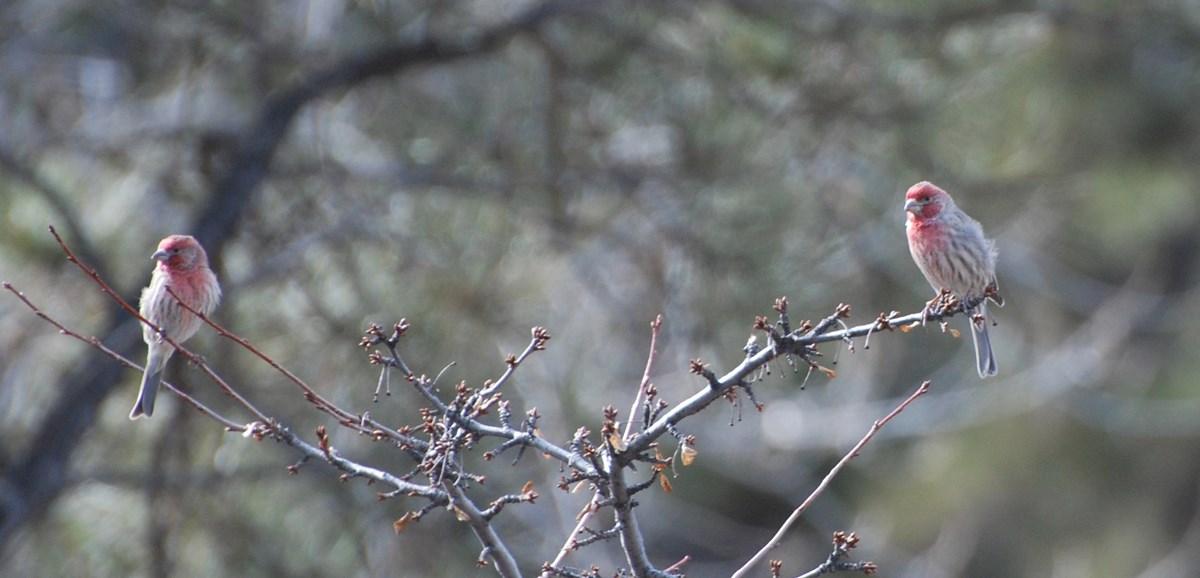 Songbirds
Spring at Wind Cave National Park is here when the warbling, meandering call of the western meadowlark can be heard in the afternoon. A cacophony of birdsong can be heard at nearly all times, thanks to Wind Cave's mosaic of diverse environments. Songbird species preferring forested environments make their home in the ponderosa pine forests, while those that prefer open environments, like the meadowlark, are spotted on the prairie. Species like the spotted towhee, western tanager, cedar waxwing, northern flicker, and more are easily seen from the visitor center.
Corvids
Crows, magpies and blue jays the park's corvid residents. The most commonly seen corvid is the magpie, with its long tail feathers and striking blue wing feathers. Historically, ravens inhabited the Black Hills region, but are now an infrequent visitor.
Waterfowl
Several common species of waterfowl, including Canada geese, mallard and wood duck utilize the ephemeral prairie ponds in the park as rest stops during their migrations. However, due to the unreliable and ephemeral nature of these ponds, the park does not host a constant population of these birds.
Ground Birds
The most common ground bird at Wind Cave is the wild turkey. Solitary birds are often seen wandering around the visitor center grounds, and flocks of them are also spotted from time to time in the fall. Less common in the park is the sharp-tailed grouse, another prairie native. The ring-necked pheasant, a native to Asia, has been introduced to the area and is present in the park.
Last updated: August 6, 2019