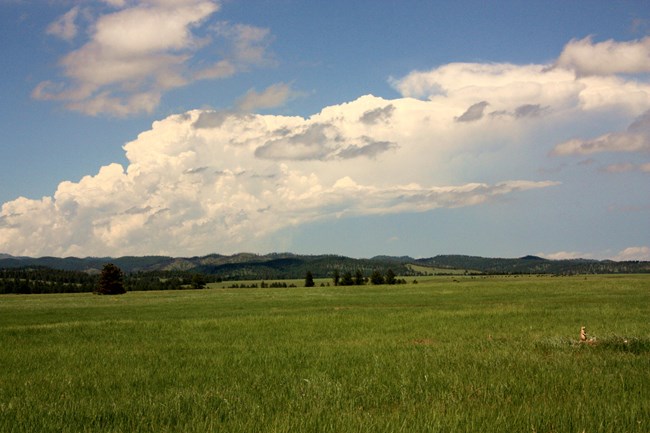 When Wind Cave was set aside as a national park in 1903 little more than eight miles of cave were known. It was a quiet place in western South Dakota where unique cave formations dazzled visitors and geologists alike.
The surface world - a mixed-grass prairie and ponderosa pine forest - gathered little attention. The vast prairie of the Great Plains was an ecosystem to conquer - an action needed to make way for farms and ranches. As this conquest transpired, habitats for thousands of different organisms disappeared; gone were the bison, elk, and pronghorn antelope that once roamed the land. The disappearance that gained the most discussion was the demise of the bison. These magnificent animals were being wantonly slaughtered.
In response to the carnage, and in an effort to reestablish free-ranging bison herds throughout the country, Teddy Roosevelt and William Hornaday created the American Bison Society. As the Society looked for suitable homes for these animals, they noticed the prairie of Wind Cave National Park. Within the park was a mixture of wide open prairie and small forested areas - habitats perfect for the reintroduction of vanishing prairie species. In August 1912 Congress established the Wind Cave National Game Preserve for the purpose of reintroducing bison and other wildlife threatened by changes occurring on the Great Plains.