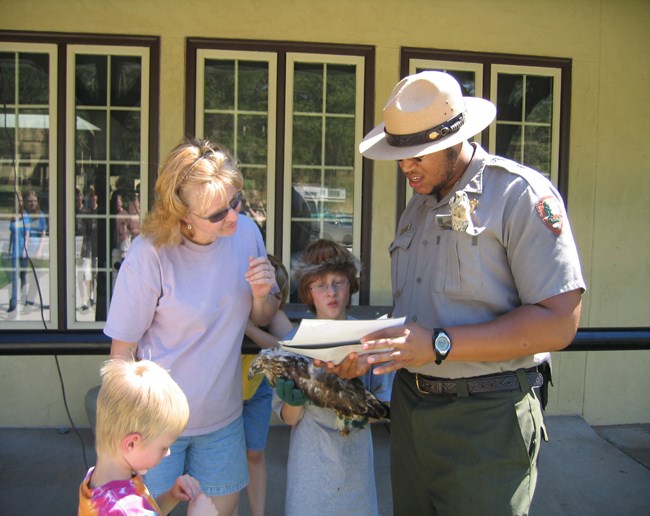 Wind Cave National Park is seeking applicants for up to six park guide positions for the summer. The salary is approximately $13.41/hour for 40 hours/week. Positions start approximately mid-May and run until the end of August. All of our job openings can be found on USAJobs, the official job site for the United States Federal Government. Just go to USAJobs, click on Search Jobs and type in "NPS" to find a complete listing of our job opportunities and application procedures. Summer jobs for 2013 should be listed on USAJobs beginning mid to late December, 2012 and closing mid January 2013. For more information please call the park at 605-745-1131.
The duties include a full range of interpretive programs and activities. Guides will be responsible for researching, developing, and presenting four different thematic cave tours; staffing the visitor center information desk; developing and presenting interpretive programs; offering information and orientation services in informal settings such as parking lots and outdoor terraces; and assisting with special projects.
This is an excellent opportunity to develop skills needed for college or beyond. Park guides will learn computer skills (PowerPoint, Word, Excel), create and write interpretive programs, hone research skills, learn proper money handling techniques, and practice public speaking skills. These positions interact with people from around the country and the world and will be part of a staff of over twenty people.