Historic District - VIP Center - 1935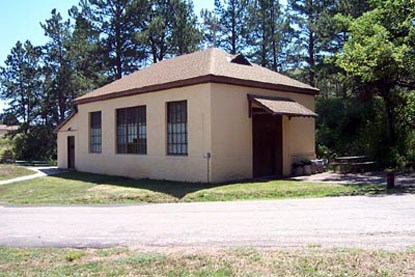 This building was originally designed and used to house a generating plant. This power house was developed as a result of the installation of the elevator and additional buildings at Wind Cave which necessitated a larger power plant.
It has also been named the Recreation Hall, Shop, Conference Hall, and Storehouse.
Last updated: December 28, 2017