Historic District - Superintendent's Residence - 1934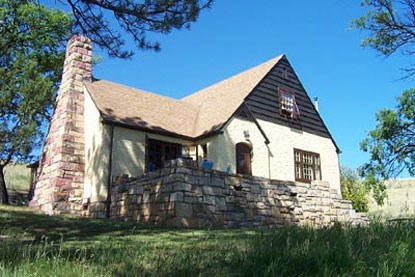 Across parking lot and furthest from visitor center, uphill, and slightly to the north. This residence, which bears "elements of English cottage and Tudor design" was built in 1934. The house is a wood framed structure covered with yellow-tan stucco. The foundation is made of concrete and locally cut sandstone blocks.
Both the interior and exterior have been slightly modified. The overall historic flavor of the building remains when viewed from a short distance.
Last updated: December 28, 2017