Historic District - Superintendent's Cottage - 1905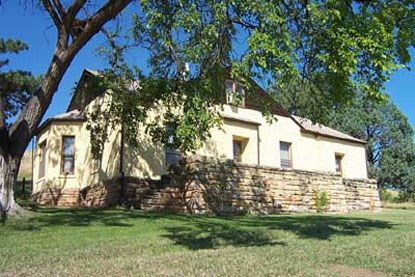 Northernmost residence, 300 yards (274m) north of visitor center, across parking lot, overlooking the area of the original cave entrance. This structure was built in 1905, originally as a cottage for the Superintendent. Three additions to the original structure have been made. The core of the original house and the pre-1924 addition are built of stone. The 1918 and 1939 additions are wood frame. All outer walls are covered with yellow-tan stucco, but some of the cut stone foundation is still visible.
The 1939 addition, on the northwest corner of the original house, was built as a dormitory facility for ranger staff. Today, that wing of the building is used for storage.
The interior of the house has been extensively modified.
Although neither the interior nor exterior resembles the original 1905 construction, the remodeling is in the 1930's style of the other buildings and blends in well.
Last updated: December 28, 2017