Historic District - Employee Residence - 1932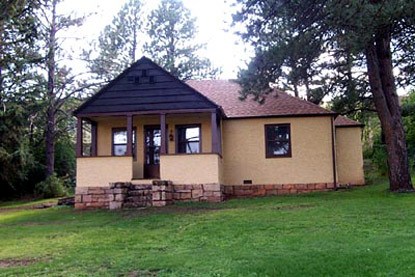 This building is 60 yards (54m) directly opposite the visitor center. Built in 1932 of 2" by 4" wood framing and covered with yellow-tan stucco, this residence is similar in outward appearance to other Wind Cave buildings. The foundation is made of sandstone blocks from the nearby quarry.
Although interior modifications compromise the historic integrity of that part of the house, the historical image of the exterior is virtually unchanged.
Last updated: December 28, 2017