Things to Do and Trip Planning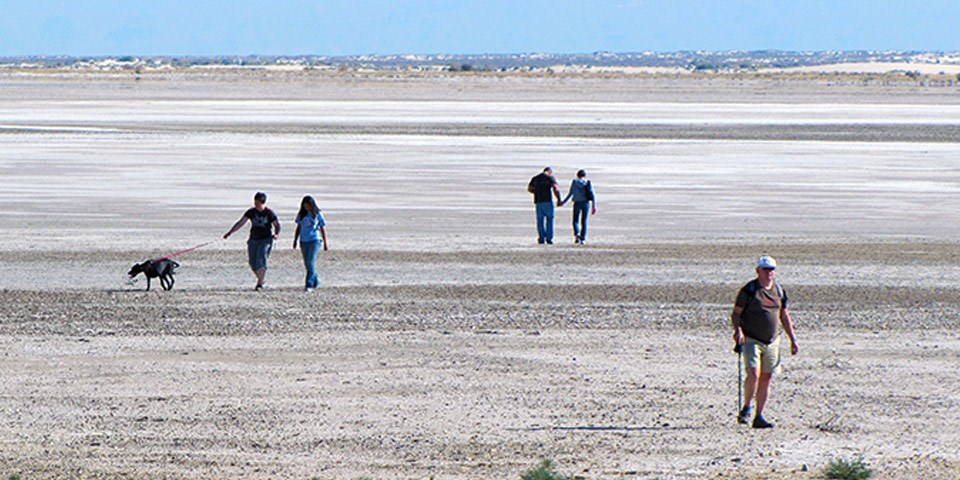 Nestled in the Tularosa Basin of southern New Mexico, White Sands National Monument offers a variety of opportunities to enjoy the dunes in many different ways. The monument's proximity to other area attractions will allow you to perhaps make more than one interesting stop during your visit to this area. From area camping to other parks near White Sands to the most current rack card of events, the following publications provide information on ways that you may spend your time here.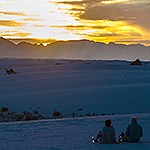 2017 Rack Card
A quick overview of our main special events and daily programing offered in 2017.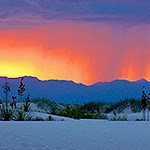 2017 Opening and Closing Times
The monument is open every day except for Christmas. It opens at 7 am and closes approximately at sunset.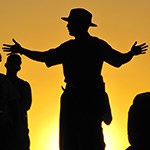 2017 Step Through Time Calendar
Step Through Time programs share stories and legacies of the many people who have lived in the Tularosa Basin for the past 10,000 years. Four programs are offered throughout the year typically on Saturdays.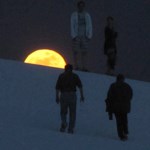 2017 Full Moon Night Calendar
From May through October, Full Moon Night programs are offered on the night of the full moon. These events share the rich cultural legacy of Southern New Mexico and Northern Mexico as well as the abundant natural resources of White Sands National Monument.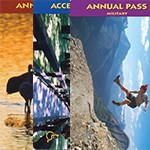 White Sands and Federal Recreation Passes and Fees
Federal recreation passes allow visitors into parks for free. There are several types of passes available, including senior passes, annual passes and passes for the disabled.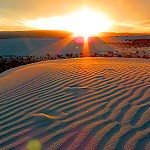 White Sands Trip Planner
In the heart of the Tularosa Basin lie the glistening white sands of New Mexico. Here wave-like dunes of gypsum sand cover 275-square miles of desert, ever changing and always advancing. White Sands National Monument preserves a major portion of the dunefield, along with the plants and animals that have adapted to this harsh environment. Visitors to southern New Mexico are invited to explore this vast, undulating landscape of brilliant white sand.
Things to Do at White Sands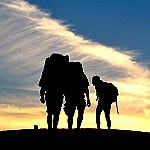 Hiking at White Sands
Albert Einstein once said that "the only source of knowledge is experience." This is especially true when it comes to understanding the nature of the unique environment of White Sands National Monument and the vast wealth of plant and animal life that has adapted to survive here. Venturing out onto any of our five established trails provides you with a first-hand opportunity to experience the timeless majesty and wonder of the dunes. We invite you to take a trek into the heart of the world's largest gypsum dunefield and explore the wonders of White Sands.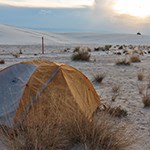 Backcountry Camping
Spend a night under the twinkling stars of the vast New Mexico skies surrounded by the world's largest gypsum dunefield. White Sands National Monument offers backpackers the opportunity to enjoy a night camping on the white sands and listening to the nocturnal activities of the animals that make their home in this unique ecosystem.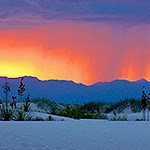 Taking Great Photos in the Dunes
Anyone can take good pictures at White Sands—if you have a camera, film or digital, a way to push the shutter and lots of batteries. It's such a unique, fascinating place that it can't be helped! Great pictures, however, require the same techniques and a way of looking at things that pros have learned. This publication will provide you with great photography tips!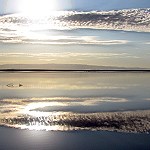 Have you Come in Search of a Lake
Lake Lucero lies in the southwest corner of Whites Sands National Monument, where it is the source of the gypsum dunefield. Located in a restricted area, the only way to access this site is a guided walk with a ranger once a month from November to April.
Things to Do in the Local Area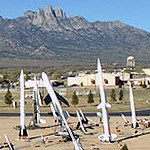 Area Attractions near White Sands
Have you ever needed to just get away from everything for a day or two? Within a two-hour drive or less from White Sands, you can enjoy special places that can take you back in time or even up in space. Many of these areas can be enjoyed in one day so you can spend a weekend enjoying White Sands National Monument and several great places nearby.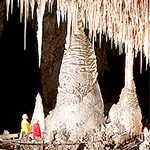 National Parks Near White Sands
Have you ever needed to just get away from everything for a day or two? Would you like to hike to the top of the highest peak in Texas, or go sledding in the desert? The national parks of the greater White Sands area offer something for everyone. Within a half day's drive or less from White Sands, you can enjoy special places cared for by the National Park Service.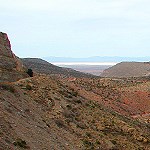 Take it Outside NM Passport Booklet
This is your passport to outdoor fun in Southern New Mexico. The beauty of southern New Mexico is unmatched, and you are sure to make some amazing discoveries in your explorations of our lands. Please participate in Passport to Outdoor Fun to earn a patch.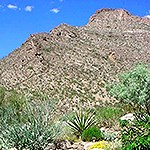 Area Camping
Spending a night beneath the clear starry skies of White Sands National Monument may be a very tempting prospect, but our primitive backcountry campsites are only available to those who don't mind the one-mile hike back to the sites. For those who prefer to sleep in a vehicle or RV, there are many campgrounds within a relatively short distance of the monument. Below you will find a brief overview of some of these local campgrounds, including their contact information.
Last updated: June 8, 2017