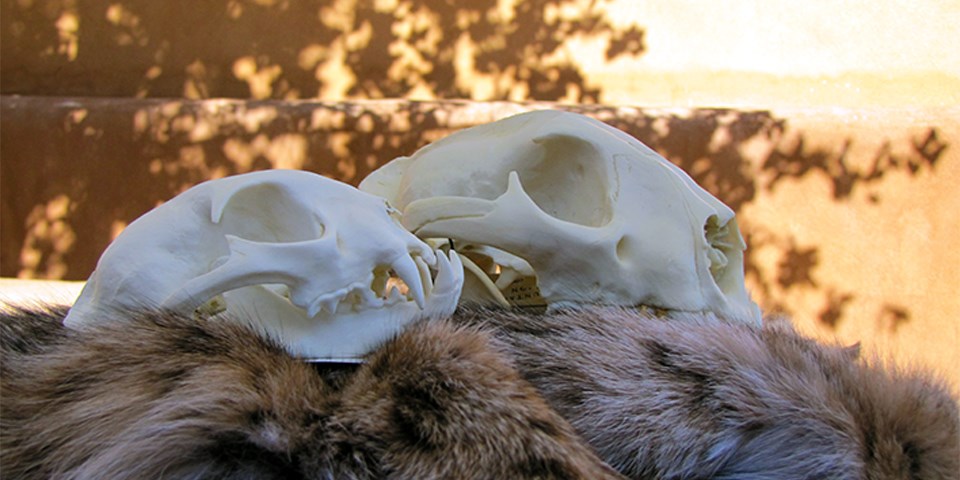 Have you ever been curious about how a coyote, kit fox, and badger pelt would feel? Have you ever wondered what the skull of a roadrunner or the eye sockets of an owl look like? Join a ranger for an informative discussion about the amazing animals that live at White Sands National Monument. The ranger will have pelts, skulls, props, and other interesting facts to provide you with a hands-on look and feel of the elusive wildlife of White Sands.
When
Offered Sundays at 3 p.m. Memorial Day through Labor Day.
Reservations
Reservations are not required or permitted.
Where
The visitor center courtyard. In case of inclement weather, the program may be moved into the visitor center.
Cost
Program is free. No reservations are required or permitted.
Program length
20 minutes
Fitness
Visitors may stand or sit for the duration of this program. There are no fitness considerations for this program.
Accessibility
The visitor center and the courtyard are wheelchair and stroller accessible.
Service animals are allowed at all monument facilities open to the general public.
Restrooms
Public restrooms are available outside the visitor center area.
Seating
Seating is available in the courtyard.
Pets
Pets are not allowed in the visitor center or in the courtyard.
Large groups
Seating is limited.Please be considerate of other park visitors. Contact us to inquire about a large group reservation.