Plan Your Visit Information
Would you like to see what White Sands National Monument looks like from a bird's-eye view? Perhaps you would like to know what other area attractions are within a close proximity to the monument. The following groups of publications will allow you to plan a safe and well-informed visit to the area.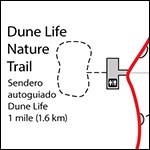 Maps
Maps provide an overall mental picture of where you are located and what is around you. Most maps show you key characteristics of the place you are visiting, which will allow you to better plan your trip, such as the locations of visitor centers, trails, restrooms, and picnic areas. Learn more about available maps of White Sands National Monument.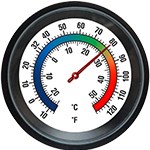 Safety Information
The largest gypsum dunefield in the world is a natural wonder that is enjoyable if you know how to prepare for and try to avoid potential dangers of this unique environment. The following publications provide you with ways you can stay safe at White Sands so that you may plan ahead before visiting the monument.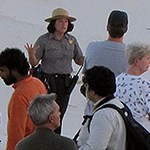 Things to Do and Trip Planning
Nestled in the Tularosa Basin of southern New Mexico, White Sands National Monument offers a variety of opportunities to enjoy the dunes in many different ways. The monument's proximity to other area attractions will allow you to perhaps make more than one interesting stop during your visit to this area. From area camping to other parks near White Sands to the most current rack card of events, the following publications provide information on ways that you may spend your time here.
Last updated: November 11, 2016