Perseid Meteor Shower Watching Party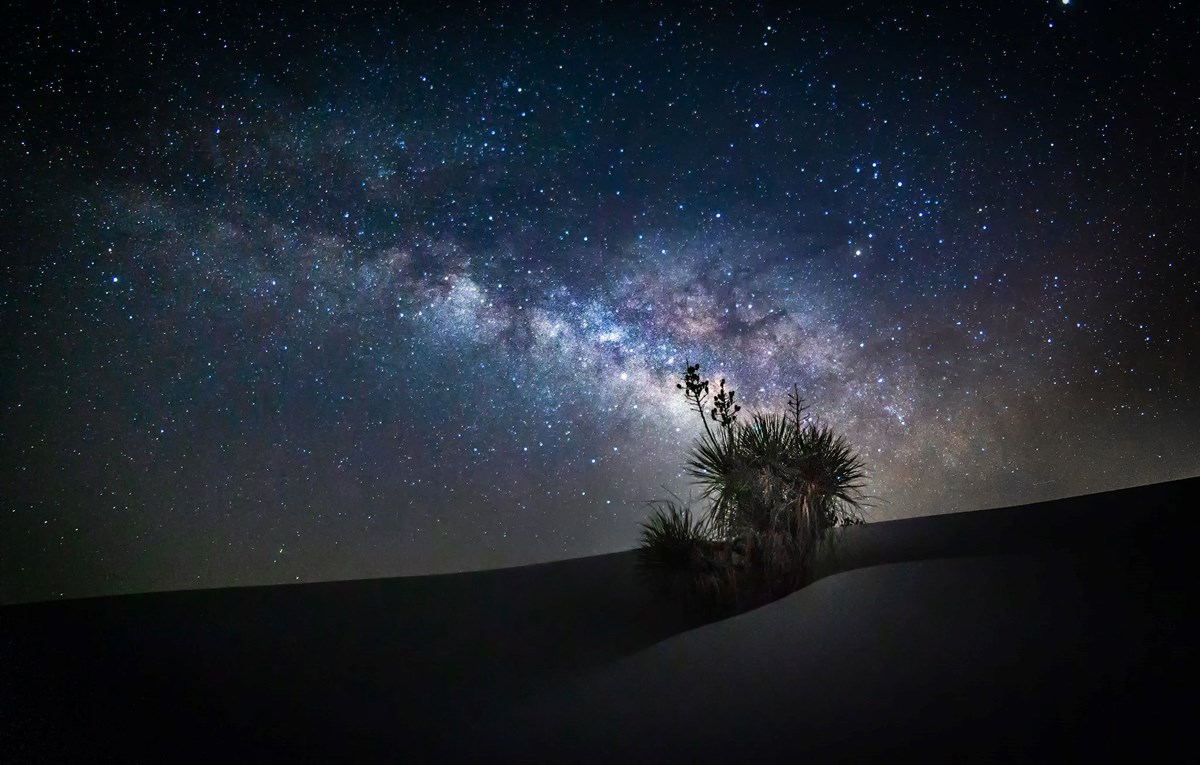 Watch the most spectacular meteor shower of the year in the dunes at White Sands. Join park rangers for this year's Perseid Meteor Shower at the designated viewing area on the Dune Life Nature Trail.
When
August 2021 - the exact date to be determined.
Reservations
Reservations are not required.
Where
A designated area for the watching party will be located at the Dune Life Nature Trail. The trail is 2.5 miles (4km) from the entrance station. Note: no access to the rest of the park will be available after 9:00 pm.
Cost
Program is free. Park entrance fees apply.
Program length
9:00 pm to 12:00 am (the park beyond the watching party area will be closed at 9:00 pm).
Accessibility
The watching party will take place on the first 1/10 mile of the Dune Life Nature Trail. The parking lot and approach trail is accessible, however, the portion of the trail in the dunes is not.
Restrooms
Vault toilets restrooms are available at the Dune Life Nature Trail trailhead.
Seating
Seating is not provided for the watching party. You are encouraged to bring camp chairs and blankets to set up on the dunes.
Programs may be canceled due to weather or missile range activities.
Weather in the Tularosa Basin can change quickly. Temperatures can drop very quickly once the sun sets or during storms. Bring extra layers and be prepared for a variety of weather conditions.
August is monsoon season. Storms can quickly build. Lightning often occurs in the desert during thunderstorms even if there is no rain. Remember, when thunder roars go indoors. Lightning often strikes the tallest object in the area. Avoid high points (top of a dune) and ground currents (tree roots).If you see a gathering storm or hear thunder, take cover in a metal-topped vehicle with your windows rolled up. Fold your hands in your lap and avoid touching metal objects in your car.
Parking
Is available at the Dune Life Nature Trail parking lot.
Safety Information
There are several safety considerations for the Perseid Meteor Shower Watching Party, especially since this programs takes place at night, and it will be very dark. Please…
No white flashlights or flash photography is allowed as this will reduce your (and others) ability to see in a darkened environment. It takes 25 minutes for the human eye to adapt to darkness. Red flashlights/headlamps are permissible.

For your safety, please do not leave the designated viewing area. The boundaries of the viewing area will be marked with red lights.

Be extremely careful when walking to and from your car.

Wear suitable foot ware (i.e. closed toe shoes) as you may not see vegetation as easily at night.

Always keep your children in sight.

No green laser pointers are allowed.
Last updated: August 14, 2020