Permits for Backcountry Camping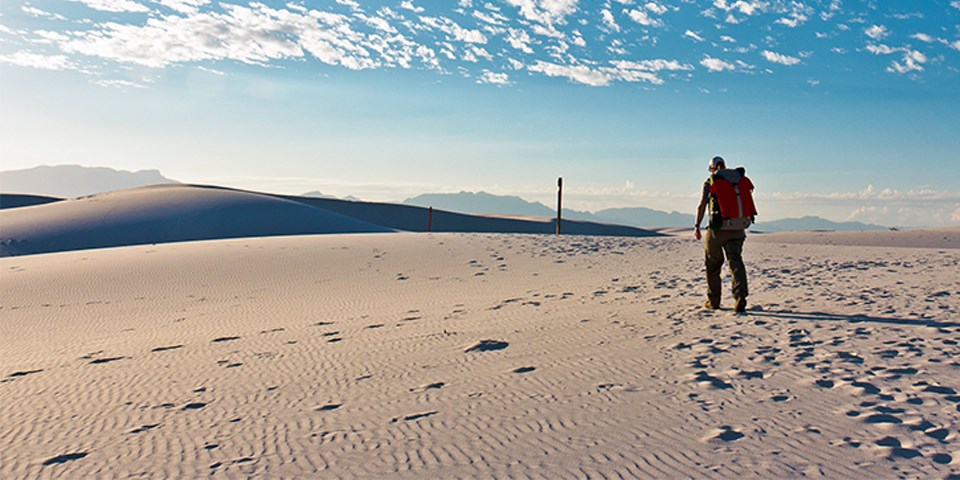 Camping Permit
There are ten primitive backcountry camping sites available on a first-come first-serve basis. Because of the possibility of a monument closure due to missile testing on the adjacent missile range, we do not allow advanced reservations.
To camp, you must obtain a backcountry camping permit in person at the visitor center. A specific campsite will be assigned when the permit is issued. Permits will not be issued after 5:00 pm.
You must vacate your site by 1 p.m. the following day. If you wish to renew your permit, you must do so in person at the visitor center the following day.
Groups are limited to no more than six people per site. Groups with seven or more should contact us to make other arrangements at least two weeks in advance.
Last updated: October 18, 2018