Map Files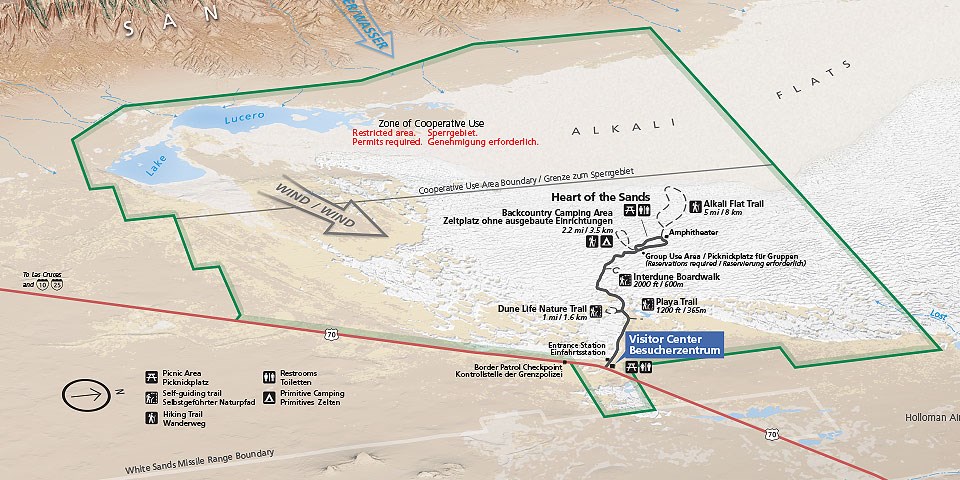 Maps provide an overall mental picture of where you are located and what is around you. Most maps show you key characteristics of the place you are visiting, which will allow you to better plan your trip, such as the locations of visitor centers, trails, restrooms, and picnic tables. Whether you are just looking for the map of Dunes Drive or looking for a more detailed map of White Sands, such as the aerial map, the following publications will allow you to learn more about the location and size of the park.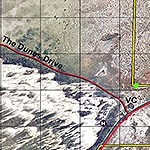 Aerial Map with GPS Coordinates
This aerial map has GPS coordinates showing the boundaries of White Sands National Park. It includes an aerial view of the dunefield, Alkali Flat, and Lake Lucero. The greenish brown line indicates the border of the park.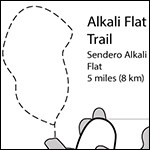 Dunes Drive Map
An enlarged view of Dunes Drive, this map includes locations of trailheads and parking areas, as well as the distance to each location from the visitor center. All parking areas are indicated in gray. Special use areas needing permits are indicated with a white circle.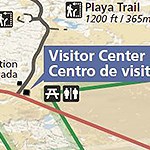 Geo-Referenced Map
Would you like an easier way to find your way around the dunes? Once the map is downloaded open the map in the Avenza PDF's app. As you drive through the dunes, a little blue marker will pinpoint exactly where you are—even if you hike on a trail!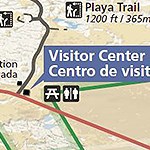 A zoomed-out version of the Dunes Drive map, this map shows the drive within the context of the park's boundaries. The map includes the San Andres Mountains, which lie to the west of the park, and Lake Lucero in the southwestern corner. The green line indicates the boundary of the national park.
Last updated: January 8, 2020