2022 Full Moon Nights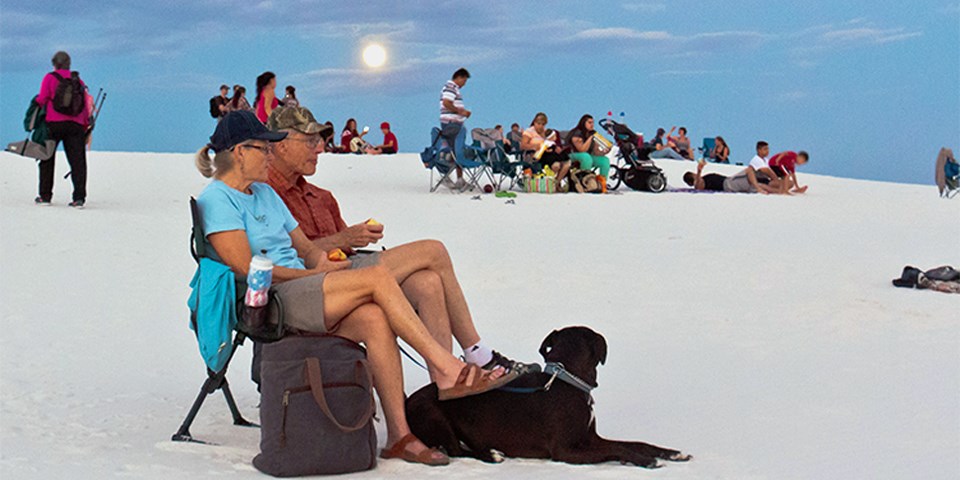 What
Park closing times will be extended on the six summer full moons, May through October.
When
Monday, May 16
Tuesday, June 14
Wednesday, July 13
Friday, August 12
Saturday, September 10
Monday, October 10
Weather & Safety
Weather in the Tularosa Basin can change quickly. Temperatures can drop very quickly once the sun sets or during storms. Bring extra layers and be prepared for a variety of weather conditions. July through September is monsoon season. Storms can quickly build. Lightning often occurs in the desert during thunderstorms, even if there is no rain. Remember, when thunder roars, go indoors. Lightning often strikes the tallest object in the area. Avoid high points (top of a dune) and ground currents (tree roots).If you see a gathering storm or hear thunder, take cover in a metal-topped vehicle with your windows rolled up. Fold your hands in your lap and avoid touching metal objects in your car.
Entrance Fee
White Sands normal park entrance fees apply.
Last updated: January 10, 2022