Research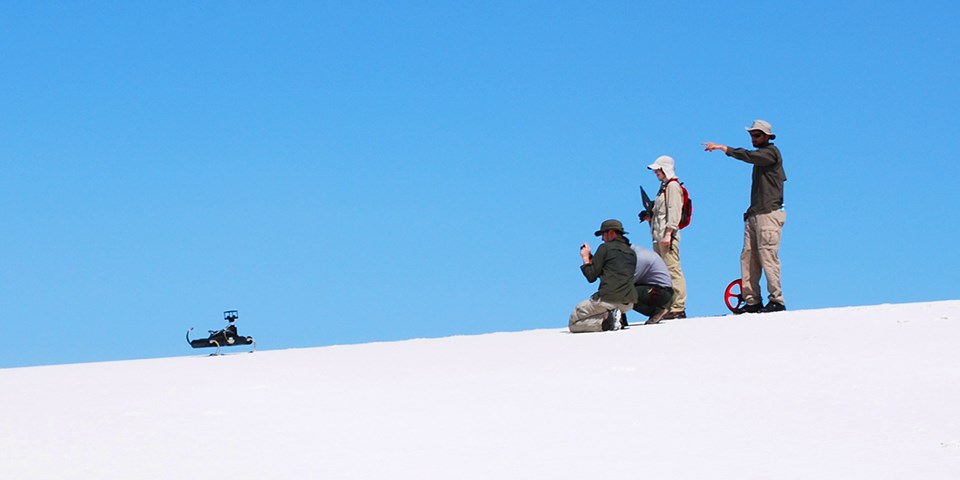 The world's largest gypsum dunefield provides scientists with unique opportunities to be able to study evolution, adaptations, geologic features, desert ecosystems, and even paleontology! There have been exciting discoveries made in recent years that need more research to be able to understand them fully. With each day more is learned about this amazing place. Who knows what new knowledge waits under the sand!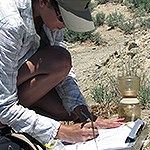 The Big Questions Research at White Sands
Why did the world's largest gypsum dunefield form here? Which plants and animals call this strange place home? What can this landscape tell us about other worlds? Behind the scenes at White Sands, scientists are working to unravel these mysteries and more. Their research reveals a place unlike any other on earth-formed through a rare mix of geologic forces and colonized by ingeniously adapted life. And the more we learn, the more questions we can ask. What have you always wondered about the white sands?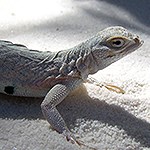 There has been dramatic convergent evolution of light coloration for many of the animals which inhabit the stark white gypsum dunes of White Sands National Monument. A number of different animal groups (including insects, spiders, toads, lizards, mammals) have blanched coloration on the white dunes and dark coloration in the surrounding dark desert soils.
Last updated: March 7, 2017