Publications
Would you like to learn more about White Sands National Monument? From information on endemic plants and animals to the geologic process at work to area camping and attractions, the monument has a wide variety of brochures to help plan your visit and learn more about this unique place. The following pages will provide you with this information, as well as contain links to downloadable versions of all our publications.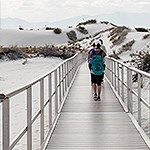 We strive to create opportunities for all visitors to participate and benefit from our services. The media below provides monument information in alternate formats to help visitors with visual impairments.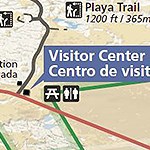 This is our monument brochure in a dual language format of English and Spanish. It provides in-depth information about the monument, its history, and things to do. It also has an area map of Dunes Drive and the monument.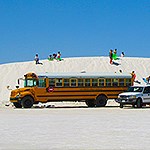 Teachers, have you ever needed to find extra materials to help you develop lesson plans? Have you wondered how you can get your students excited in abnormal careers in the National Park Service, such as hydrologists and archaeologists
? The materials in this section may assist you in your planning of creative lesson plans.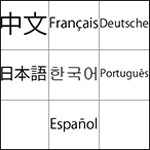 General monument and safety information in Español, Deutch, Français, Português, Japanese, Chinese, and Korean.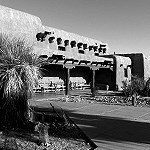 Did you know that this vast expanse of land, known as the Tularosa Basin, has attracted people for over 10,000 years? From crystals to missiles, the glistening gypsum dunefield of White Sands has witnessed the steady advancement of human history, technology, and engineering. For thousands of years the people have called this place home.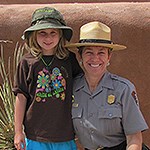 There are many fun activities for kids of all ages at White Sands National Monument. You can become a Junior Dunes Ranger by completing our junior ranger book. You will learn White Sands and the National Park Service. Additionally, there are some fun activities you and your family can enjoy including sledding, hiking, and adventuring!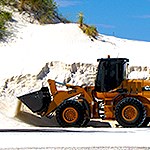 The dunes have been here for thousands of years, but it was not until 1933 that it began to be preserved by the National Park Service. Today, White Sands has developed many ways of managing recreational activities while still protecting the White Sands. Volunteers and cooperating associations, like the Western National Parks Association, are key components in the teamwork that takes place to manage White Sands.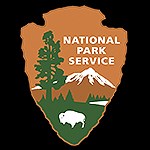 From Yosemite to Yellowstone, Chamizal to Chickasaw, and Gettysburg to the Grand Canyon, the parks managed by the National Park Service (NPS) shine across the United States of America. Today, the NPS manages over 400 sites and employs more than 20,000 rangers.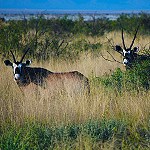 Learn about plants and animals, environmental factors, and incredible research about the Tularosa Basin's geology and paleontology. This page provides a unique array of opportunities to learn about the different natural and scientific aspects of White Sands National Monument.
Would you like to hike into the heart of the dunes? Or perhaps you would like to know what other area attractions are within a close proximity to the monument. The following groups of publications will allow you to plan a safe and well-informed visit to the area.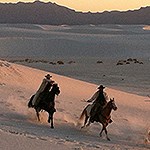 There are many things at White Sands that require permits or reservations including interpretive programs, weddings, filming, photography that takes place before and/or after monument hours, as well as fee waivers for education programs.
Last updated: April 15, 2018