Animals and Plants
White Sands National Park has unusually harsh environmental conditions, even for the desert. But that hasn't stopped animal and plant species from adapting, surviving, and even thriving here. These species have developed very specialized means of surviving in this harsh environment and play a vital role in the ecosystem. Hundreds of species of plants and animals call White Sands National Park home and have adapted to survive here. Learn more about the native flora and fauna by downloading and reading some of the following publications.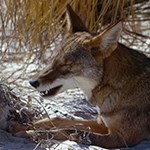 Common Mammals of White Sands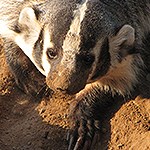 The American Badger
The American badger is found throughout western, southwestern, and central U.S. They are primarily associated with grasslands and desert scrublands. The badger eats a variety of burrowing animals. At White Sands it has a more restricted diet that consists mainly of southern plains woodrat, kangaroo rats, and other small rodents, lizards, carrion, as well as young burrowing owls.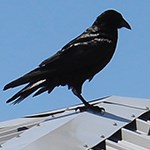 Ten Common Birds of White Sands
There are over 220 recorded species of birds within White Sands National Park. High temperatures during the day, especially throughout the summer months, make it unlikely that you will come across many birds in the heart of the dunefield. However, many of these species are commonly seen in the desert scrub vegetation around the visitor center and fee station.
Featured Birds of White Sands
This brochure offers a comprehensive overview of many of the most common bird species of White Sands. Whether you are an avid bird-watcher or are just interested in learning more about the feathered friends of White Sands, this brochure will get you started on the adventure.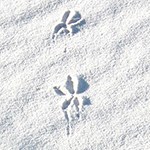 Common Tracks and Scat Found at White Sands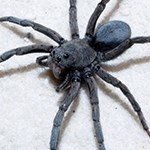 Common Arachnids of White Sands
There are over 500 different species of invertebrates that live at White Sands. Though rarely seen during the day, sometimes their tracks and burrows are evidence of their activity in the sand. While most arachnids do bite or sting, most of those at White Sands have weak venom and are not life threatening to humans. Remember though, White Sands is their home and you are a guest, so if you see one keep a distance and enjoy from afar.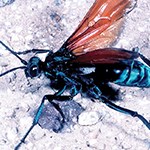 Common Insects of White Sands
The desert is a harsh place to live, but that doesn't stop the insects at White Sands National Park from making homes in the dunefield. Some of the most common insects can easily be spotted at the right time of year. At White Sands, you are a guest in their home, respect all wildlife, both big and small.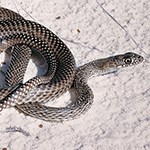 Common Reptiles of White Sands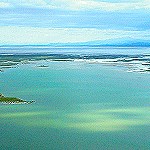 Desert Galapagos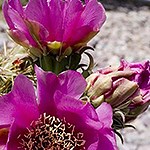 Desert in Color
There is no single "best time" to see desert wildflowers. Different types of plants bloom at different times. At White Sands National Park, flowers bloom later than those in the surrounding desert foothills due to the pool of cold air from the mountains that settles into the basin at night. Learn more about the flowering plants of White Sands.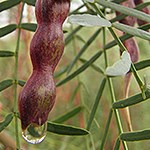 Native Plants of the Northern Chihuahuan Desert
Although the desert may seem like an empty wasteland at first glance, a closer look will quickly dispel that notion as many things grow in the desert soil. In fact, many of the native plants that thrive in the arid landscape of White Sands have long been used by American Indians for a variety of purposes.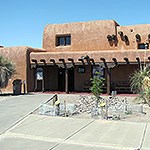 Native Plant Garden Field Journal
Deserts are teaming with life that has adapted to harsh environmental conditions. Desert plants are incredibility resilient and thrive in arid environments. This field journal will help you observe and learn more about the native plants of the Chihuahuan desert. The field journal may be used in conjunction with the native plant garden guide below and audio tour.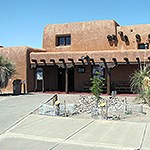 Native Plant Garden Guide
More than just colorful flowers or interesting shapes outlined by toasty sunsets, the native plants of the Chihuahuan Desert have met the needs of the people who have crossed this harsh desert's path. The native plant garden in front of the White Sands National Park Visitor Center provides a tiny sample of the many plants that form the unique Chihuahuan Desert landscape. This guide will lead you through the native plant garden and share how humans have used these plants through the years.
Last updated: January 15, 2020