Natural Features and Ecosystems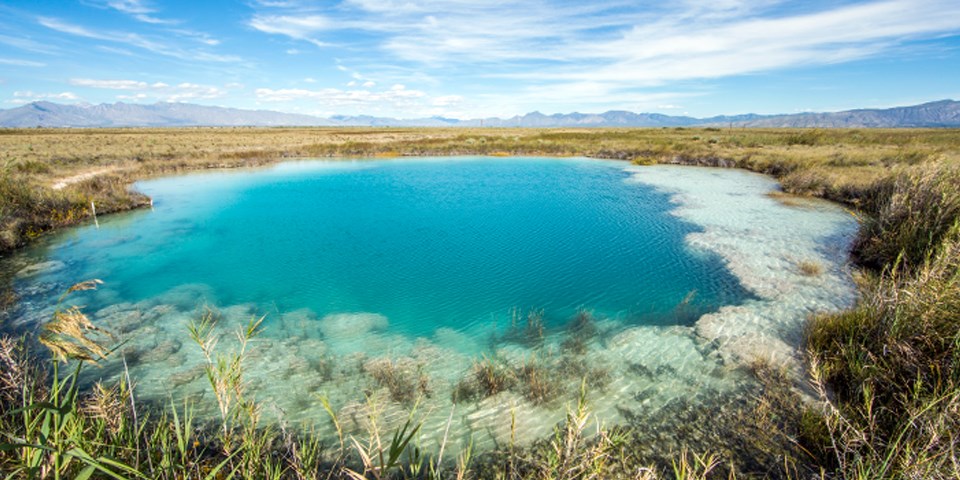 White Sands National Park, located in the Chihuahuan Desert, protects 40 percent (115 square-miles) of the 275 square-mile gypsum dunefield, which is the largest gypsum dunefield in the world. Upon first glance, this enormous dunefield may seem barren and empty—full of nothing but shifting white sand. In reality, White Sands National Park is home to a wide variety of natural features and ecosystems, including Lake Lucero and other playas, unique hydrology, and living soils. Learn more about the secret ingredient that holds this marvelous place together and about our sister park.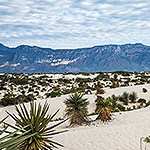 United by White Sands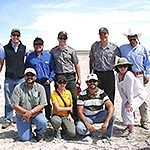 White Sands and Cuatrociénegas, a Successful International Cooperation Experience
Over the years, many international cooperation agreements between protected areas have been signed. However, the success stories are quite scarce, due to a number of factors. To achieve the partnership between White Sands National Park and Área de Protección de Flora y Fauna Cuatrociénegas, the first step was clarifying the cooperation objectives in order to benefit both sides of the sister park partnership. In a very short time we have had remarkable achievements with the cooperation partnership for both parks. We believe sharing this experience would be helpful to other initiatives and partnership processes in the future.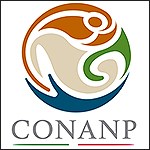 Mexico Sister Park Monitoring Workshop
Big Bend National Park, Guadalupe Mountains National Park, and White Sands National Park have a long history of working relations with their sister parks. A sister park monitoring workshop was a great opportunity for the continued collaboration between National Parks and Protected Areas in the Northeast region of CONANP. The primary goal of the workshop was to further develop collaboration between sister parks in Mexico and the U.S. through an exchange of ideas, approaches, and techniques of scientific monitoring, data management, and their application.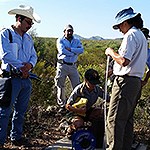 Many Parks, Two Countries, One Ecoregion
Through August 24-28, 2015, Mexican Protected Areas, National Park Service (NPS) Parks, and NPS Inventory and Monitoring Network all from the Chihuahuan Desert Ecoregion came together for a bi-national meeting held at Big Bend National Park. The workshop was focused on the monitoring efforts within Sister Parks in the U.S. and Mexico Chihuahuan Desert.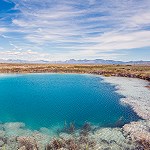 News from Our Sister Park
Did you know White Sands National Park has a Sister Park? Well, we do! Área de Protección de Flora y Fauna Cuatrociénegas (APFFC) and White Sands National Park are 560 miles away from each other but both are located in basins surrounded by mountains. Cuatrociénegas also contains a small gypsum dunefield, created by the same geologic processes as White Sands.
Water: The Tie that Binds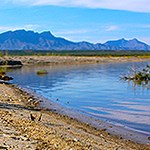 Lake Lucero
In the heart of New Mexico's Tularosa Basin, wave-like dunes of gypsum sand cover 275 square miles of desert, part of which is protected by White Sands National Park. Sandwiched between the dunes and the San Andres Mountains stretches a vast area known as the Alkali Flat. Lake Lucero lies in its southwest corner. Together they make up the source of the dunes.
Last updated: January 30, 2020