Weddings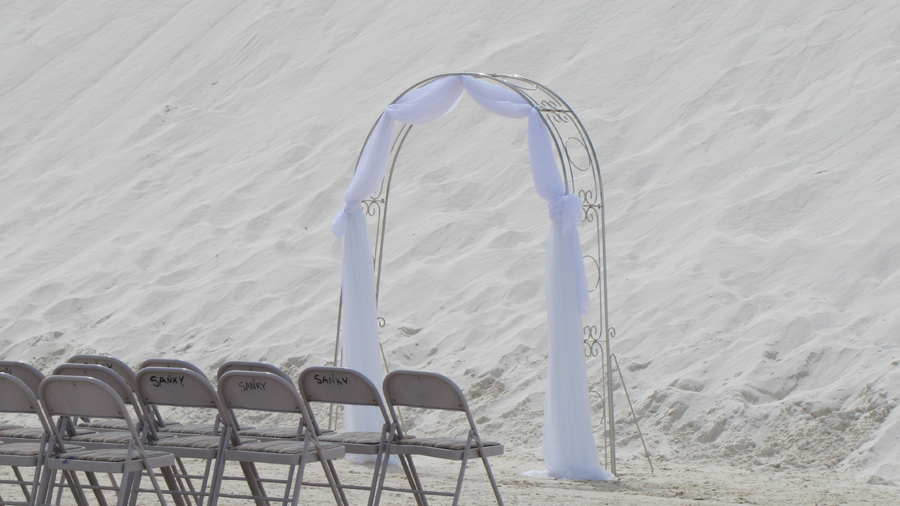 Congratulations! You've set a date and would like to take your wedding vows surrounded by the shimmering dunes of White Sands National Monument. We know that you've got a lot to plan, so we've made sure that the process for reserving your wedding day is very simple.
The first thing you need to do is download and complete the application. Once you've completed the application, return it to use along with the non-refundable $25 processing fee in the form of a cashier's check or money order (payable to the National Park Service) to:
Special Park Uses
White Sands National Monument
PO Box 1086
Holloman AFB, NM 88330
It takes approximately 4 business days for your application to be processed. You will then be contacted in regards to the disposition of your application and given the necessary steps to secure the final permit.
For more information, download our wedding brochure. You can also download the Dunes Drive map to help direct guests where to go.