Early Entry - Stay Late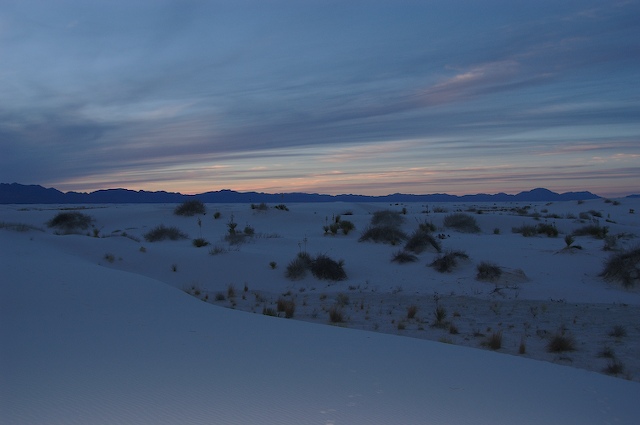 Many National Park Service areas may be entered any time, day or night, at sunrise or sunset to view wildlife. At White Sands National Monument, we share our boundaries with the U.S. Military at Holloman Air Force Base and White Sands Missile Range. Due to security issues, the monument has specific posted hours of operation.
That being said, it is possible to enter the monument early or to stay past closing for a fee of $50 for each hour that we must open early or close late. The FAQ sheet that we've put together will answer many of the questions you may have.
If you would like to schedule and Early Entry/Stay Late date, please download the general
permit conditions along with the application and follow the instructions included in them to reserve your date.