Commercial Filming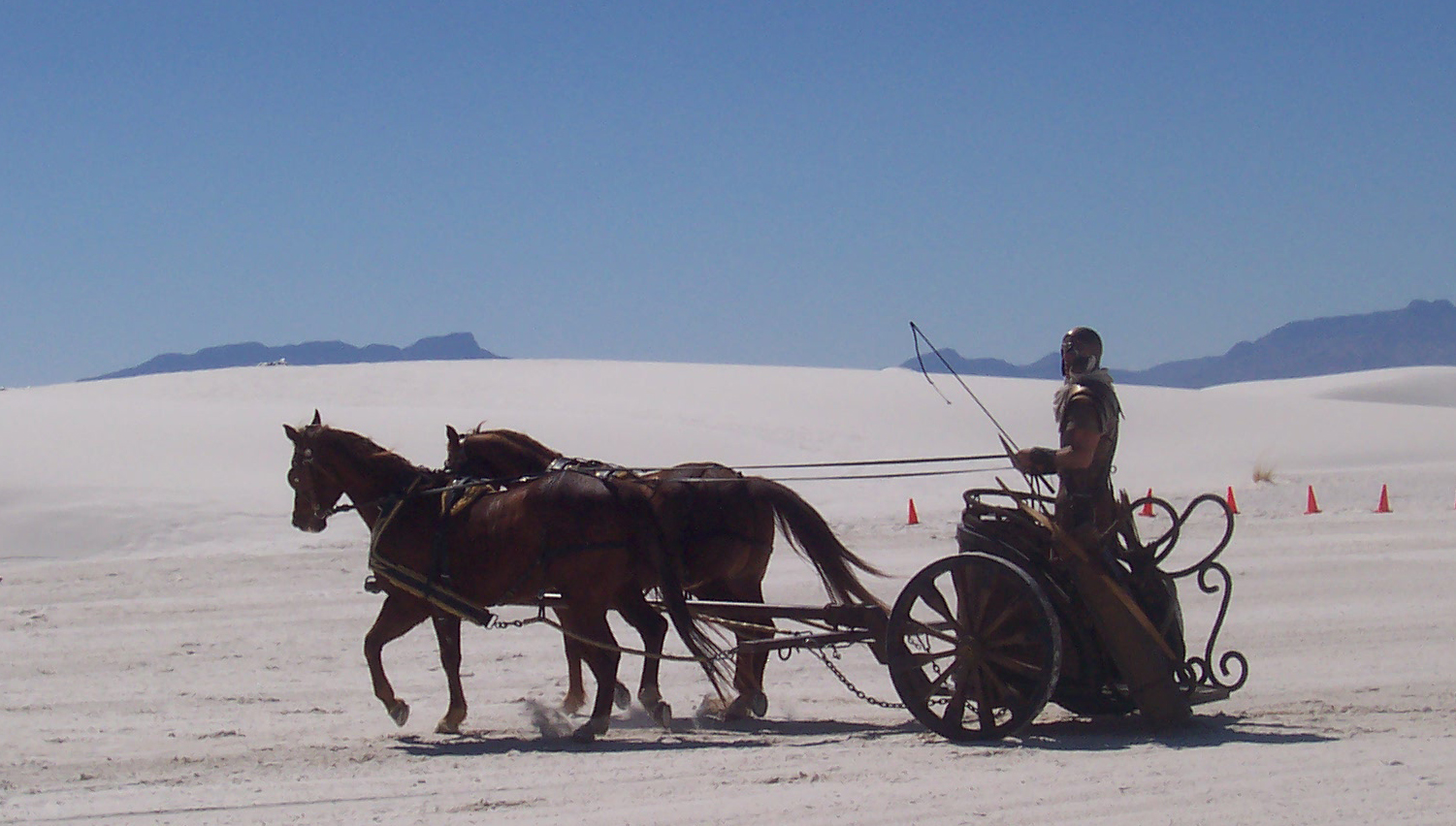 Filming at White Sands
The bright white sand dunes of White Sands make a perfect backdrop for both commercial filming and photography. Throughout the years, many feature films, car commercials, fashion photography, and more have used the gypsum dunes as their setting. For a list of projects that have taken place here, click here.
Requesting a Permit
If you are looking to film or photograph your project at White Sands, please review the following information before submitting your application.
Fees & Requirements:
Below is a list of the various fees that may be charged for a permit. Permits for student projects are eligible for a waiver of these fees as long as they provide documentation that it is part of a course requirement. All payments must be in the form of a cashier's check, cash, or money order. Personal and company checks are not accepted.
Processing Time:
Please submit the application with the application fee (stated below) at least two weeks in advance of the date(s) you are requesting for your project in order to give us sufficient time to review and process your application.
Application Fee:
There is a $200 non-refundable application fee. This payment is required and must be submitted along with the application. We will not review an application if this fee has not been received.
Location Fees:
Most projects will require payment of location fees. This amount is determined after we've reviewed the application and is based on the complexity of the project.
Cost Recovery:
Most projects will incur some cost recovery fees. This amount is also determined according to the complexity of the project. This can include early entry or late close requests, livestock or animal use, monitoring, and more.
Performance Bond:
A performance bond is usually required of all crews. The bond is not kept by the park but will be returned to the project manager as long as there are no unforeseen costs incurred or any damage to the resource.
Liability Insurance:
All crews are expected to provide a Certificate of Liability Insurance. Details on this will be provided after the application has been reviewed.
Caterers:
Crews choosing to use a caterer must provide a current valid Certificate of Health from the caterer.
All Crew Safety Briefing:
All permittees are required to attend a mandatory one-time all-crew safety briefing and/or vehicle/equipment inspection before any filming or photography can begin. No exceptions.
If you would like to submit an application to shoot your production here, download the Commercial Filming Application and Basic Filming Conditions. The Basic Film Conditions are general guidelines that apply to all project filmed or photographed within the monument. Once you have read the filming conditions, please sign and submit the form along with the permit.
If you have questions or would like to speak to someone regarding the possibility of doing a project in the park, please feel free to contact the Filming Coordinator at (575) 479-6124 ext. 222 or email us at whsa_film_photography@nps.gov.