Park Fun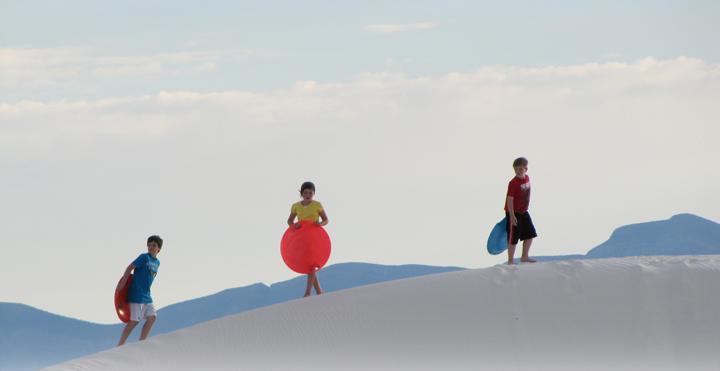 Family-Friendly Hikes
The Dune Life Nature Trail is a wonderful family-oriented hike. As you walk the trail, you'll follow Katy the Kit Fox as she explains how she survives in the harsh environment of the dunefield. You'll also learn about many of the animals that make their home among the white sands. The trail is about 1.25 miles in length and takes roughly 40 minutes to complete.

The Interdunal Boardwalk is another great family hike. Interpretive signs will tell you about how plants manage to eke out a living in a seemingly waterless world as you meander along the planked walkway through a pristine interdunal area.
Junior Ranger Adventure Packs
Would you like to learn about the animals of White Sands National Monument while exploring the dunes? Then our adventure packs are just the thing-and they FREE to use! Just have mom or dad ask at the visitor center information desk.