Adventure Packs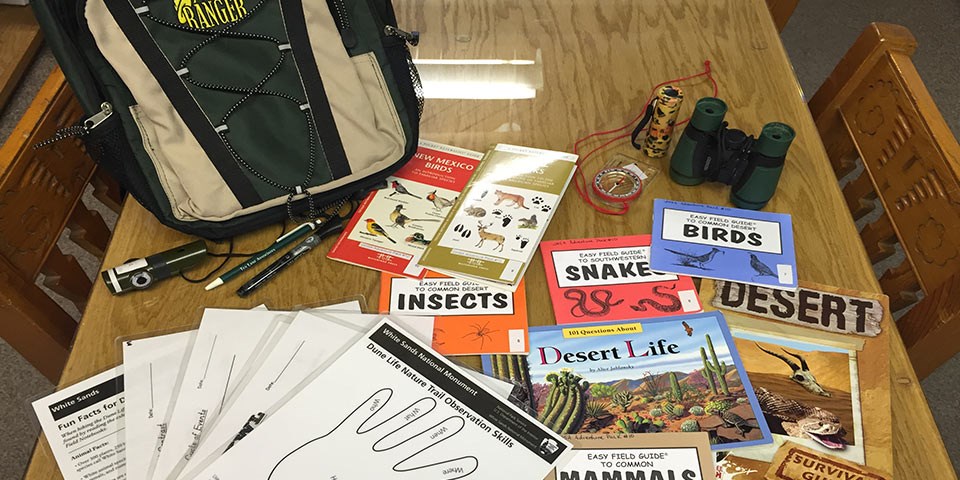 Would you like to learn about the animals of White Sands National Park while exploring the dunes? Our adventure packs are the perfect way to do it and they are FREE to use!
Just have a parent stop by the visitor center and ask if a pack is available to loan. A ranger will ask them to fill out the necessary form for borrowing the packs and you will be on your way to an adventure!
Each Junior Ranger Adventure Pack consists of a backpack that has a pair of binoculars, animal tracks fold-out guide, compass, flashlight, adventure tool, Desert Survival Guide, New Mexico Birds fold-out guide, Desert Life book, Easy Field Guide: Birds, Easy Field Guide: Insects, Easy Field Guide: Mammals, and an Easy Field Guide: Snakes.
Once you have finished exploring the dunes for the day, just bring the adventure pack and its contents back to the visitor center where a ranger will check it back in with your parents.
For more details, call (575) 479-6124 ext. 236.
Last updated: December 27, 2019