Teacher Resource Trunks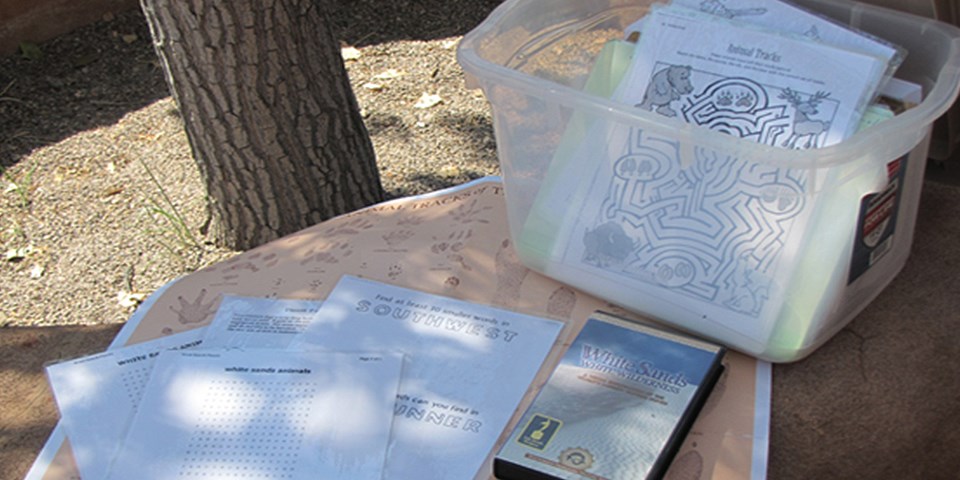 Teacher resource trunks are a great way to bring props and materials that are otherwise hard to find to your classroom. Our trunks have ideas for stand-alone activities as well as materials that can supplement your own classroom curriculum ideas. Each trunk has a wealth of props and ideas and includes lesson plans that will help you bring White Sands to your classroom. These trunks are ideal for grades third- eighth.
All of our trunks are free to borrow. Our trunks are for local check-out only. Sorry, it is not possible to mail the trunks.
We currently have four trunks available for checkout: Giant Geology, Practical Plants, Amazing Animals, and Human History.
How do I Reserve a Teacher Trunk?
1. Complete the
Teacher Trunk Reservation
form. The form must be received by the monument no less than 14 working days prior to the day you are requesting to pick up the trunk.
2. Submit the reservation form to the education specialist via email at
e-mail us
at least two weeks in advance of your requested dated.
We no longer wish to receive faxes. To save paper, please use email when possible.
3. The education specialist will contact you within one week of submitted your request to discuss the details of your request.
4. Trunks must be picked up and returned to the monument visitor center during business hours (9 am—5 pm; seven days a week). Please schedule a pick-up and drop-off time when you submit your reservation form.
Due to staffing levels we cannot drop off or pick up trunks. Teachers or school representatives are responsible for coordinating pick-ups and drop-offs.
How and Many Trunks May I Reserve and for How Many Days?
You may reserve one trunk at a time for up to two weeks for each trunk.
Check-out and Check-in Process for Trunks
When you pick up the trunk, a ranger will inventory all trunk contents with you. You will sign for all contents that you receive. Your school is financially responsible for any lost or broken items in each trunk.
When the trunk is return, a ranger will review the inventory sheet with you and ensure all items have been returned. Any lost or broken items will be noted. If needed a bill of collection will be sent to the school to replace any missing and/or broken items.
The check-out and check-in process will take about 15 minutes. Please account for this time when you schedule your pick-up and drop-off times.
How to I Cancel a Reservation?
If you need to your reservation, we ask that you do so as soon as possible, with at least 24 hour notice to the monument prior to the date you scheduled to pick-up or drop-off the trunk this will allow us to reschedule as needed. Please call the monument at 575-479-6124 ext. 236 to cancel your reservation. Please let the ranger know what school you are from and the day and time of the pick-up or drop-off you are canceling.
Teacher Resource Trunks Descriptions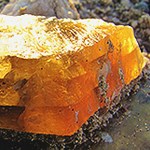 Giant Geology
How was the White Sands created? What are the different types of rocks and minerals? If you students are learning about geology and need to answer those questions then this trunk if for you. From rock and mineral identification to the White Sands geological story this trunk offers it all. For a full list of contents please
download the
inventory list.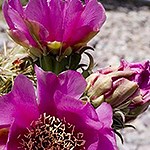 Practical Plants
Is your classroom learning about plant identification? If so this is the trunk for you. This trunk focuses on desert plant identification and plant uses. For a full list of contents please download the
inventory list.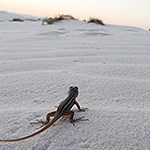 Amazing Animals
Creatures that make White Sands their home have to fight for survival. In this trunk are all the tools necessary to identify and learn how these amazing creatures can call White Sands home. For a full list of contents please download the inventory list.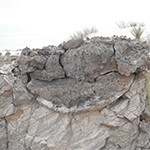 Human History
Human habitation of the Tularosa Basin has existed for many years. Provided in this trunk are tools and maps to help show your students just how dynamic the habitation has been. For a full list of contents please download the inventory list.
Last updated: August 10, 2017