Traveling Trunk
Practical Plants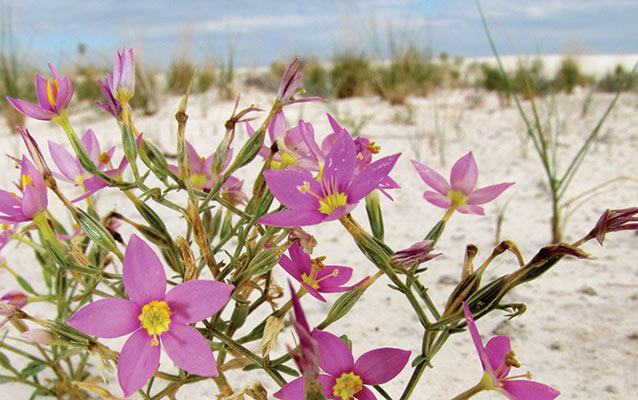 Targeted Grades: Grades 3-7. Can be used with older and younger students.
Inventory for Practical Plants:
Folder of lesson plans
Folder of laminated plant photographs
Folder of plant information and uses
Folder of laminated color pages and mazes
Folder of laminated word searches
Book: Desert Tree Finder
CD ROM: Desert Plant Identification and Uses
White Sands, White Wilderness VHS
Seed Packs: 1) Chile seeds 2) Dish Garden (consumable)
Heavy weight white paper (consumable)
Borrowing Instructions
The process for reserving a trunk is easy.
1) Download the reservation form
2) Complete the form, including necessary signatures
3) Email it back to us at whsa_education@nps.gov
Once we receive your form, the education specialist will contact you via email to confirm dates and to schedule delivery or pickup of the trunk.
After you've had a chance to use the trunks in your classroom, we would appreciate hearing your comments and suggestions. Your feedback really helps us improve the resources we offer and our services to the schools. Simply download the feedback form and return it to us.
Details
Subject:

Biodiversity, Biology: Plants, Botany, Ecology

type:

Traveling Trunk
Last updated: February 24, 2015