Traveling Trunk
Human History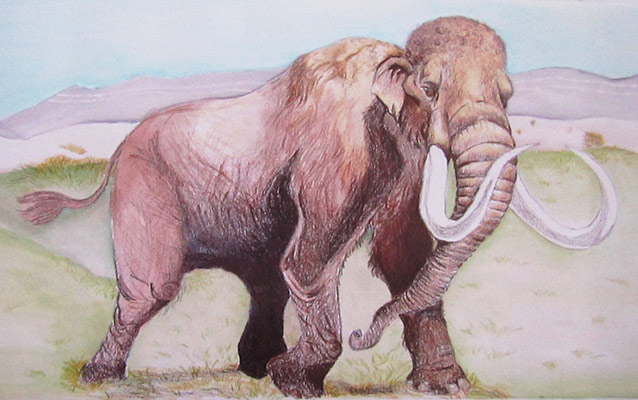 Targeted Grades: Grades 3-7. Can be used with older and younger students.
Inventory for Human History:
Metate (partial) and grinding stone (partial)
Two (2) reproduction bowls
Flint Samples: 7 flint pieces and 1 oyster trade shell
Books: 1) New Mexico Textbook 2) Exploring White Sands 3) Every Object has
Story 4) Indigenous Dialogue 5) An Intimate Look 6) Relations • Laminated Maps: 1) Kingdom of New Mexico 2) Pueblo Time Line 3) Front Pages of Roswell Newspaper: (1) July 8, 1947 & (1) July 9, 1947
Accordion Folder:

Section 1: Introduction and Teacher Materials
Section 2: Paleo to Mogollon
Section 3: Pueblo: Hopi, Zuni
Section 4: Pueblo: Navajo, Hispanic, Conquistadors, American
Section 5: Missiles, Bases, Space, Aliens
Section 6: Area Map and Information Brochures
Section 7: Books (see above)
Borrowing Instructions
The process for reserving a trunk is easy.
1) Download the reservation form
2) Complete the form, including necessary signatures
3) Email it back to us at whsa_education@nps.gov
Once we receive your form, the education specialist will contact you via email to confirm dates and to schedule delivery or pickup of the trunk.
After you've had a chance to use the trunks in your classroom, we would appreciate hearing your comments and suggestions. Your feedback really helps us improve the resources we offer and our services to the schools. Simply download the feedback form and return it to us.
Details
Subject:

Anthropology, Archaeology, Hispanic or Latino American History and Culture, History, Pioneer America, Regional Studies, Westward Expansion

type:

Traveling Trunk
Last updated: February 24, 2015