Park Store and Gift Shop
White Sands National Park has partnerships with a variety of organizations in order to help the National Park Service fulfill its mission. Partners provide important support for education, sustainability initiatives, enhanced visitor experiences, management solutions, and park research. The park strives to nurture these collaborations in order to enhance visitor opportunities, and provide experiences that enable visitorsto enjoy outdoor recreation and learn about environmental and cultural resources. Two of our key partners, Western National Parks Association and White Sands Trading LLC, operate retail outlets in the Park.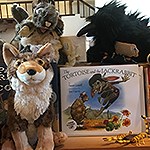 As a nonprofit education partner of the National Park Service, Western National Parks Association supports 71 national park partners across the West, developing products, services, and programs that enrich the visitor experience.
Missed us on your last visit? No problem, please visit our
online store
.
Western National Parks Association's mission, in partnership with the National Park Service since 1938, is to advance education, interpretation, research, and community engagement to ensure national parks are increasingly valued by all.
The Western National Park Store at White Sands National Park is able to directly support the development of products, programs, ongoing research, and the White Sands interpretive mission through your purchases. Each item in the store has been selected and approved for sale by park and Western National Parks Association staff in order to inspire and inform our visitors as well as aiding in the creation of lasting memories.
Shop in the White Sands park store and become a
member today
. Receive monthly event calendars, quarterly newsletters, 10% discounts off most store purchases and discounts on select Western National Parks Association field trips and workshops. Most importantly, by becoming a member you join a growing team of advocates who are passionate about supporting the mission of our National Parks.
Western National Parks Association is proud to be affiliated with White Sands National Park and to help educate visitors to the diverse history of this unique place. Financial support from Western National Parks Association is used to provide education and interpretive programing including
full moon nights
and school field trips as well as
scientific research
on the endemic moths of White Sands.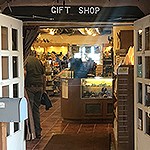 White Sands Trading (WST), official concessioner of White Sands National Park and a New Mexico family-owned company, is proud to join with the National Park Service in preserving this rich ecosystem for generations to come. We are vigilant in using best practices to limit our impact on the environment and to educate visitors about the fragility of this unique area.
Since 2005, the White Sands Trading Gift Shop has been providing visitors with unique mementos of White Sands National Park. We offer authentic Native American handcrafts from New Mexico including intricately detailed pottery and sterling silver jewelry. Visitors of all ages enjoy our sand disks while sledding down the dunes. Our grab-and-go area will satisfy your hunger with sandwiches and snacks. You can also restock your water or chose from a variety of beverages. A varied selection of t-shirts and souvenirs will help you memorialize your visit to the largest gypsum dunefield on earth.
WST pays a franchise fee of 16% of our gross receipts to the park. This money is used to make improvements within the park. We appreciate your support and look forward to continuing our mission of preserving the historic building we occupy while protecting the unparalleled desert-scape of White Sands National Park.
Last updated: September 3, 2022