Narcissa Visit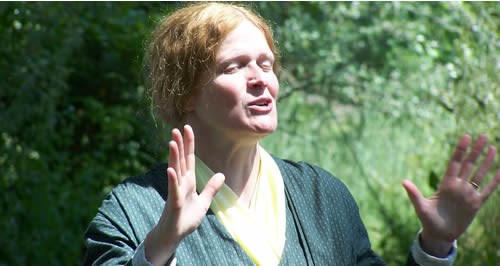 Narcissa is back! Storyteller, musician, and historian Karen Haas will bring Narcissa Whitman to life on Saturday, June 30, and Sunday, July 1, 2012. At 2:00 each day "Narcissa" will talk about her life. Otherwise, between 1:00 and 4:00 you'll find her on the grounds enjoying the day and chatting with visitors. Ms. Haas portrays many characters. She made her debut appearance as Narcissa Whitman at Whitman Mission in 2007.
We will also be visited by "Francois Presse," a voyageur. You'll find "Francois" near his tent, which is filled with many intriguing 1800s style items. "Francois" is portrayed by Patrick Haas, a teacher by profession, who enjoys bringing the fur trade period to life.
The fun activities are not limited to the weekends; we have lots of fun and interesting activities during the week too. Join a ranger for a guided walk around the grounds or a short talk. There are hands-on activities that both children and adults may enjoy. Finally, the park is always a beautiful and peaceful place to pause, reflect, and get away from the chaos of our everyday lives.
Last updated: June 26, 2012