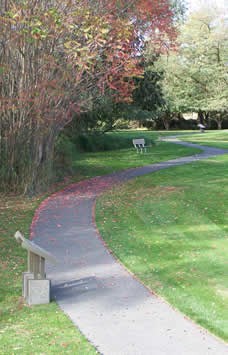 One of the Best Birding Sites in the Area
Over 200 species of birds have been seen in the park. Water and a variety of habitats help make Whitman Mission one of the best birding sites in Walla Walla County. Flat, paved, well maintained paths pass through several habitats.
No curbs. No hills. No dirt. No Excuses!
When to Come
Birds can be found all year, but the greatest variety occurs during the periods of spring and fall migration. Many birds are more active early in the morning or near dusk, making these more productive times to look for birds.
Where to Look
Just like us, birds need food, water, and safe places to rest. Look for parts of the habitat that satisfy these needs for each species. For example, birds that eat insects will prefer areas where many insects can be found. Other birds are attracted to plants with berries. Pheasants and quail seek safety by hiding in the tall grass. Hawks soar through the skies looking for prey.