Awards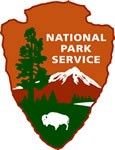 Whitman Mission Staff Win Top NPS and Top DOI Environmental Awards for 2007
A wide variety of projects resulted in Whitman Mission National Historic Site winning the National Park Service (NPS) Environmental Achievement Award for team effort. This award made the park eligible to compete for the Department of Interior (DOI) Environmental Achievement award, which Whitman Mission also won.
More about the DOI Environmental Award winners for 2007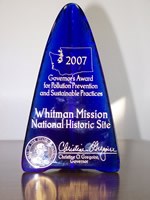 Whitman Mission staff win Washington State's top Environmental Award
Whitman Mission staff received the 2007 Governor's Award for Pollution Prevention and Sustainable Practices. This is the top environmental honor the state bestows on an organization. Eleven companies and agencies were recognized this year for their success in moving the state towards a more sustainable future. "These winners represent the best of the best at protecting the environment while running profitable businesses," said Jay Manning, Department of Ecology Director.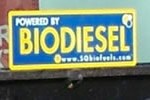 Whitman Mission Wins an Unprecedented Number of Top Honors from the EPA in a Single Year
This Fall Whitman Mission staff received top honors in three separate categories for their efforts to use environmentally sound practices at the park. These efforts included switching to B20 (biodiesel) fuel, installing a grid-tied solar generating system, and efforts to recycle and reduce waste. more . . .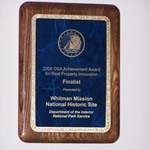 GSA "Achievement Award for Real Property Innovation" - Finalist
Whitman Mission was one of the four finalists for the 2006 national Achievement Award for Real Property Innovation. This contest, sponsored by the GSA (US General Services Administration), focuses on "demonstrating innovation, creativity, and leading practice in Federal real property asset management and sustainability."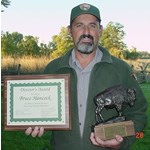 Chief of Maintenance Receives the National Park Service's Highest Natural Resource Honor
Bruce Hancock, Chief of Maintenance at Whitman Mission NHS, received the 2005 "Director's Excellence in Natural Resource Stewardship through Maintenance." This award celebrates individual achievements, but also calls attention to teamwork, professionalism, and a shared sense of purpose among park staff.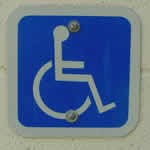 National Accessibility Leadership Award
(US Department of the Interior)
Whitman Mission won the 2003 National Accessibility Leadership award for its "systematic and sustained program to remove structural barriers and provide programs and services that allow visitors with disabilities to enjoy the same opportunities as all other visitors." Use of outside resources and partners, and innovative outreach efforts, were also cited.
Last updated: March 1, 2015